EPISCOPAL CAMPUS MINISTRY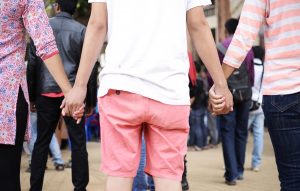 For many of us, the phrase "giving grace" brings memories of a prayer before a big, family meal. But at our church, giving grace is something we give and accept every day. We live in a day when grace is in short supply. Everyone seems quick to blame, shame, or judge. Sometimes this comes to life as a social media comment. Other times it's a physical act of violence, bigotry, or hate. It can be personal judgment or prejudice that leads to decades of resentment. But we believe grace changes everything. God gave us grace through his son Jesus Christ, and it changed our world and hearts forever. In that spirit, it's essential that we give grace to each other and the world around us. Giving grace isn't easy, but it's a humble act that brings about community relationships, enlightenment, and love. It's time to give grace. Will you join us?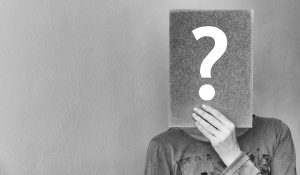 It's our nature to question. God made us curious, inquisitive, and challenging. So we question ourselves. We question authority. We question the things we can't understand. At our church, we don't pretend to have all the answers. But we will dig into God's word together. We will use reason as we interpret how scripture applies to our lives in today's broken-but-beautiful world. We will ask the big questions. We invite you to join us, and we will pledge to seek answers together.
SPREADING GOD'S MESSAGE OF LOVE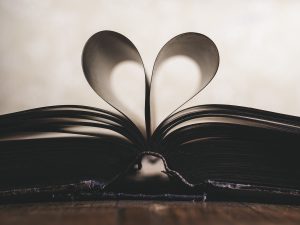 "God's love" has lost much of its meaning in today's world. One needn't look further than the news to see that people in our culture use God's name to divide, not unite. Simply put, we are living in a day and age of faith where Christians–whether they know it or not–are choosing to judge instead of love. And our church has the opportunity to change that. We can change it by setting the example, by spreading God's message of love, by practicing what we preach. It's why we're interpreting scripture with a reasoning that applies to today's culture. And it's why we're looking for new and inventive ways to serve our communities through inclusion and acceptance. We have known the significance of spreading God's love. Now we're committed to making sure everyone else knows it, too.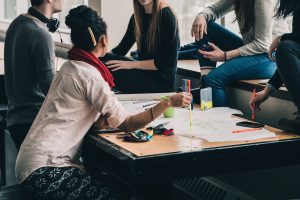 Episcopal Campus Ministry (ECM) strives to offer deeper experiences in the faith journeys of college students through worship, fellowship, and vocational discernment. ECM is a lively place for mentoring the Christian formation of both seekers and those who grew up in Episcopal churches. At weekly ECM meetings, students are recognized, challenged, supported, inspired and engaged in honest dialogue around their faith in order to foster their potential. We provide a culture where students can imagine and explore new possibilities for ministry. These imagined possibilities are necessary for the continued vitality of the church and for God's mission in the world. Through campus ministry, we equip students with the tools for facing the tough ethical, moral, religious, relational and ecological challenges of a complex world.
For information, visit our Facebook page (ECM Springfield) or contact us at frontoffice@christepiscopalchurch.com or (417) 866-5133.