OUR MISSION
To Know Christ, and to Make Christ Known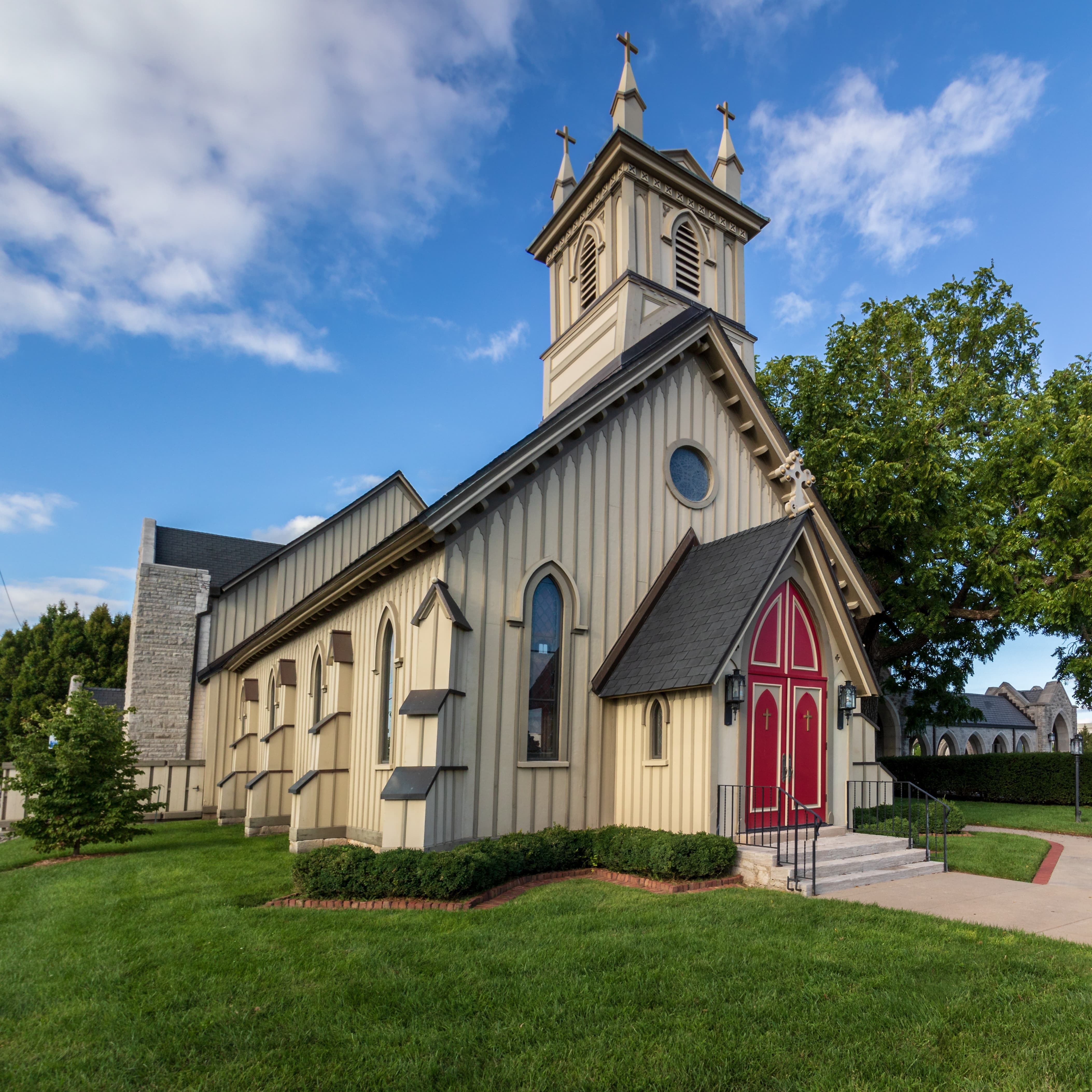 CHANGE IN SERVICE TIMES BEGINNING MAY 26
It's been almost a year since we changed the Sunday worship schedule from 8, 9 and 11 a.m. to 8 and 10:30 a.m. We believe the change was successful and appreciate your support as we refined our schedule and worked out the difficulties. As promised, we have reflected on the change in service times and listened to feedback from many members of the parish. The most common feedback we received was that there was too much time between services.
After much discussion with the worship committee, wardens, vestry, and lay members of the church, the vestry has voted and changed the service times from 8 and 10:30 a.m. to 8 and 10 a.m. This schedule will still allow ample time for the Adult Forum, Children's Sunday School, and choir practice. We will keep the new schedule throughout the rest of the year. Our new service time will take effect on Sunday, May 26.
Our regular worship schedule is as follows:
Sunday mornings at 8 a.m. Rite I Spoken Holy Eucharist, and 10 a.m. Rite II Holy Eucharist with children and adult choirs.
Sunday mornings at 9:10 a.m. Adult and Children's Christian Education (Sunday School).
Thursday evenings at 5:30 p.m. Holy Eucharist, with healing service the last Thursday of the month.
601 East Walnut Street
Springfield, Missouri
CHRIST CHURCH WELCOMES YOU
What can you expect from Christ Church? Please take a moment to watch our video find out what our friends and family have to say about Christ Church. Our Mission is "To Know Christ, and to Make Christ Known." Our Vision is to grow as a thriving community in the heart of Springfield recognized for ministry to our congregation, and world.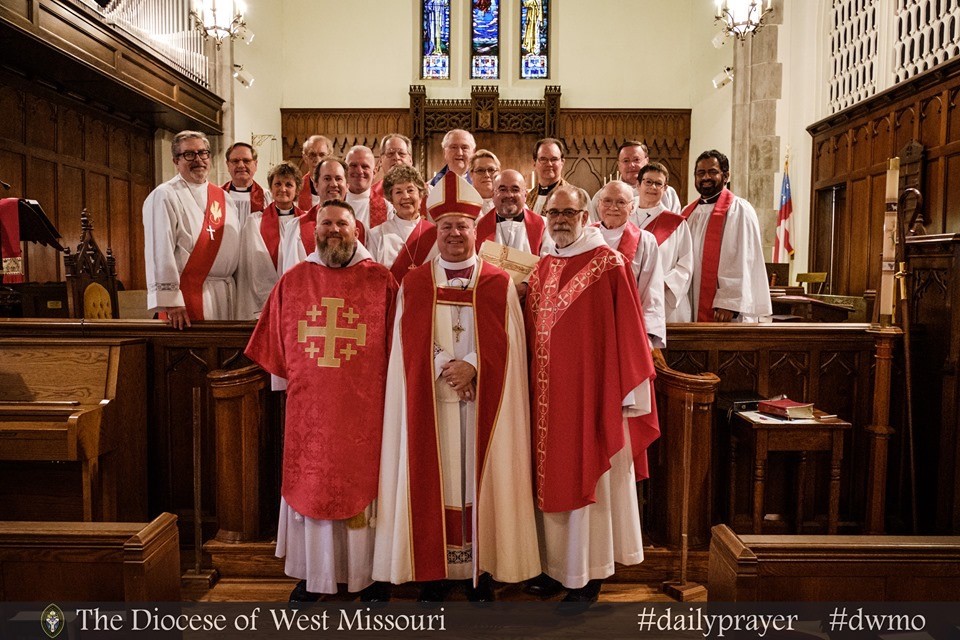 ANNOUNCEMENTS
-Congratulations to Bradley Heuett and Chander Jackson! Bradley and Chandler were ordained to the priesthood here at Christ Church on Saturday, May 18.
-Spring Community Dinner: The Outreach Committee will host our Spring Community Dinner on Thursday, May 23 at 5:00 p.m. We will need volunteers to assist with the dinner and make dessert bars, cookies, and bring fresh fruit for our guests. There are signup sheets on the bulletin board in the hallway past the church office. If you are unable to work and would like to donate for the cost of the meal, you may place a check in the offering plate with "Spring Community Dinner" on the memo line. If you have any questions please contact Henry Foster, Outreach Committee Chairman by email at hmbfoster@att.net or call 573-719-9937.
-Change in service time: This is just a reminder that beginning this Sunday, May 26, the 10:30 a.m. service will now be held at 10 a.m.
-St. Mary's Guild Summer Picnic: St. Mary's Guild invites all women of the parish to join us for a Summer Picnic on Sunday, June 9, from 5 to 7 p.m. for an evening of summer fun.  An entry fee of $10 is appreciated and will support St. Mary's guild. To RSVP and for location details, please contact the front office at 866-5133 or email frontoffice@christepiscopalchurch.com.
-Summer Adult Forum: During the summer months of June, July, and August, the Adult Forum will read and discuss several books. In June, we will read and discuss C.S. Lewis' book "Mere Christianity." In July, we will read and discuss Gilbert Keith Chesterton's book "Orthodoxy." In August, we will read and discuss John Bunyan's "The Pilgrim's Progress." Please clicks on any of the above titles to purchase copies or visit our News and Announcements page for more information.
-Birthday Club: Birthday Club is a fun way for all members of the congregation to be part of the Christ Episcopal Church Foundation. Our Foundation is a long-term resource to help the church serve its multiple missions, both in the present and in the future. To learn more about Birthday Club please visit our Give page.
-MSU seeking host families for Japanese Students: Missouri State University is seeking host families for Japanese High School students. Families are encouraged to show them around Springfield for a day and engage in local activities. For more information click here, or speak with our organist, Catherine Wong, or contact ELIspecialprograms@Missouristate.edu or 417-836-5007.
The Diocese of West Missouri
The Right Rev. Martin S. Field, Bishop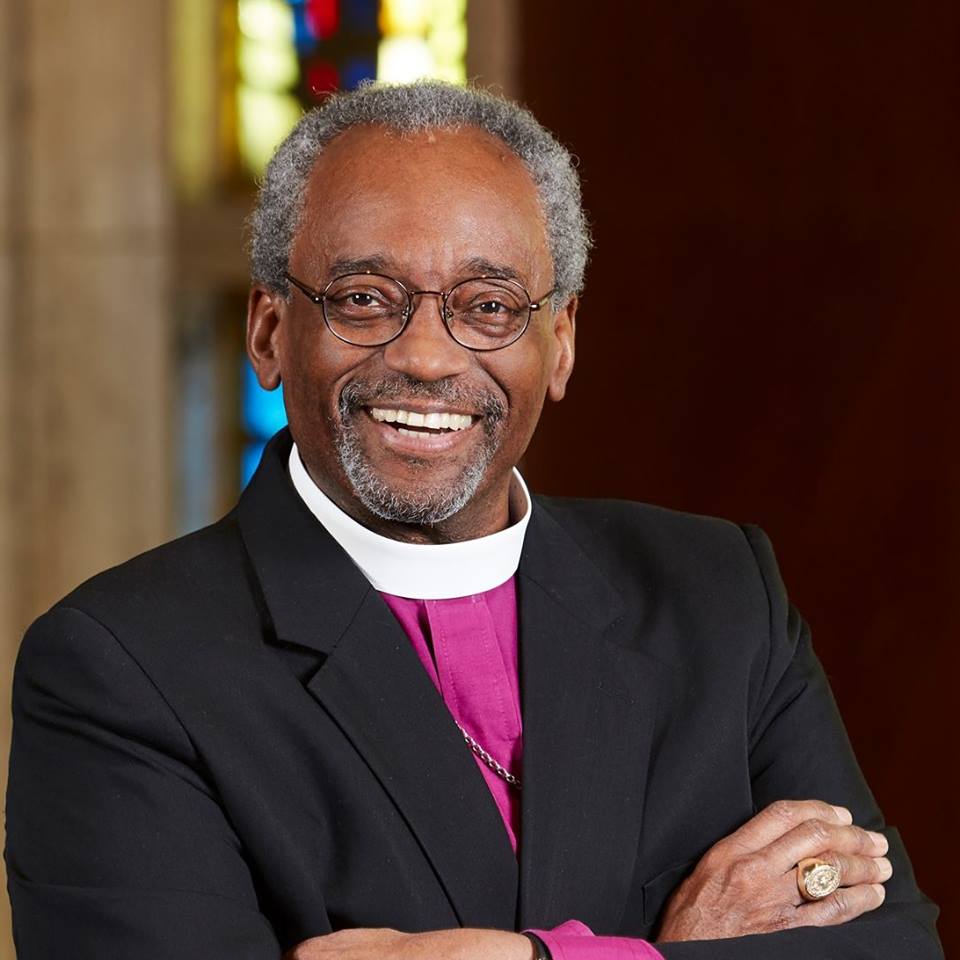 The Episcopal Church
The Most Rev. Michael B. Curry, Presiding Bishop