OUR MISSION
To Know Christ, and to Make Christ Known
Online and In-Person Services and Evening Prayer
Christ Church has resumed in-person services with safety precautions in place. Everyone who attends a in-person service must have their temperature checked and must wear a mask during the service. We currently have seating for 35 individuals. If you and your family would like to attend, please sign up at https://reopen.church/r/Zkst53kb. Before attending, please read the attendance and safety guidelines.
We have a live reading of Evening Prayer at 5:30 p.m. every day on our Facebook page. You do not need a Facebook account to watch the livestream. Please join us on Facebook to follow along in Evening Prayer.
Our virtual Sunday Worship Services are available on our YouTube channel and are posted each Saturday evening at 7 p.m. They are also posted to our Facebook page, and here on our website (scroll down) for you to watch at any time. If you would prefer to listen to the Sunday service as a podcast, you can find us on Google Play, iTunes, Player FM, and other popular podcast sites (Christ Episcopal Church Podcast, Springfield, MO).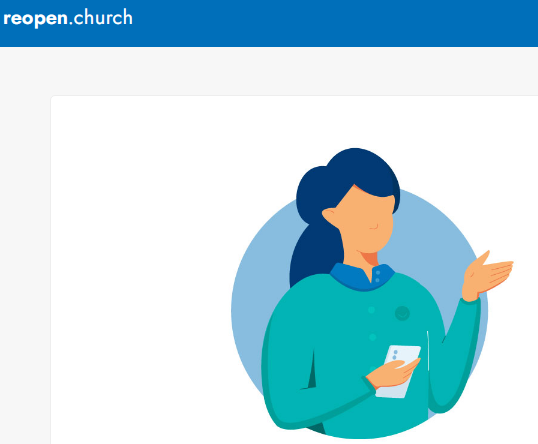 OUR RESPONSE TO COVID-19 AND OTHER NEWS
Check here for our latest updates to the ongoing COVID-19 virus and other important church related news.
Christ Church Reopens
Dear People of Christ Episcopal Church:
Bishop Field has given us approval to reopen Christ Church for worship. Our first services will be on Saturday, June 27 at 6:30 p.m., and Sunday, June 28, at 10 a.m.
We have a limited capacity of 35 for seating. We ask that you please reserve a seat ahead of time by visiting this link and picking your service date and time, and how many of you family will attend.
You may also call the church office at 417-866-5133 or 417-298-2185 (text preferred) and we will reserve a spot for you if we have openings.
Below are guidelines for you to follow when attending in-person worship. You may view the full reopening plan by clicking here.
WHEN IN-PERSON WORSHIP RESUMES
● Limited seating will be available in the nave
● Those desiring to attend must reserve a place by visiting [reopen.church/r/Zkst53kb] and completing the online form or by contacting the church office
● Weekly Spiritual Communion services will continue to be posted and offered on the church's social media sites
● Live Evening Prayer services will also continue to be offered on the church's Facebook page
PLEASE STAY HOME IF
● You fall into a high-risk category (see link here) and you, in consultation with your doctor, determine that it is unsafe to attend in-person worship
● You have a cough, fever, or are feeling sick
● You suspect you might have contracted COVID-19 or have been exposed to someone who has
● You feel uncomfortable returning to in-person worship
….and please join us in online worship
ATTENDEE GUIDELINES
● Masks or face coverings must be worn (except for children under the age of two)
● Temperature checks will be taken upon entry into the building
● Members with a temperature above 100.3 will be asked to return home
● Sanitize hands when entering the building and prior to receiving communion
● Maintain physical distancing of at least six feet outside of family units
● Do not congregate for fellowship inside the building, and when outside maintain proper distancing
DURING THE SERVICE
● No congregational singing
● Bathrooms will be closed except for emergencies, and water fountains have been disabled
● Child care will not be available, but children are welcome to sit with their families in the worship space
● Physical contact outside of family units during the passing of the Peace and at other times is prohibited
HOLY COMMUNION
● Will be offered in one-kind only (bread)
● Follow the directions of the ushers to approach and receive
● All participants, including the clergy, will wear masks or face coverings during communion
● After receiving the host, return to the seats before pulling down the mask to consume
● At the conclusion of the service, please exit the church when dismissed by the ushers
PARISH RESOURCES
● Facebook: facebook.com/christepiscopalchurchmo
● YouTube: youtube.com/user/CECSpringfield
● Email: frontoffice@christepiscopalchurch.com
● Telephone: 417.866.5133
Christ Episcopal Church Service Videos
You will find our most recent video here each week for those who would like to watch from the safety and comfort of their home. You can view all of our videos on our YouTube Channel by clicking here.
If you don't have a prayer book but would like to follow along, please click here.
The financial responsibilities and obligations of the church are still present during this crisis. Aside from mailing in pledge envelopes and checks, here are several ways in which you can continue to give.
Text the dollar amount you would like to give ($x.xx) to 1 (417) 815-5833 to make a one-time donation (smartphone only).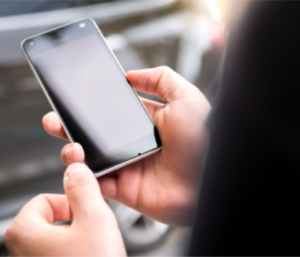 Download the "EasyTithe Giving" App from the Google Play or Apple Store. With this app, you can make a one-time donation or a recurring donation. Our church is Christ Episcopal Church, and the zip code is 65806-2419 (must be exact). Some members have reported issues with this app on iOS (Apple phones).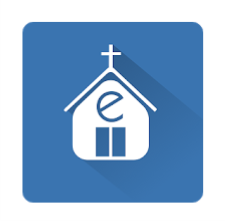 Donating online is both simple and secure using our easyTithe portal. From this portal, you can make a one-time donation, or create an account to set up a recurring donation. For questions on how you can give, please contact our Parish Administrator, Sheila McGinn, at 866-5133 or sheila@christepiscopalchurch.com.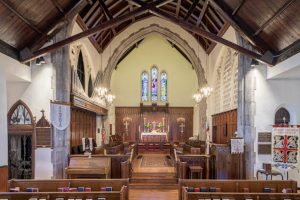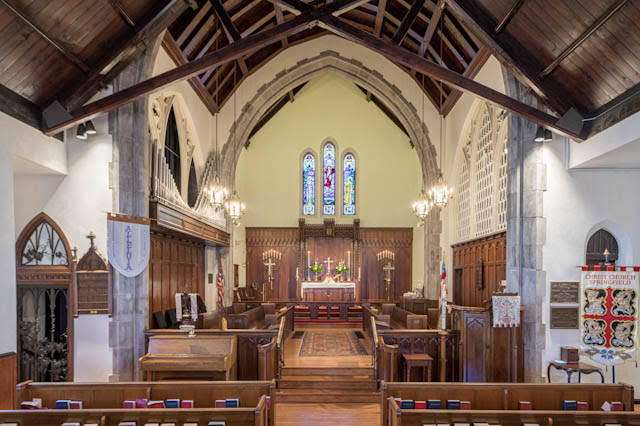 In-Person Worship
Sunday at 10 a.m. Reserve a seat by clicking this link: https://reopen.church/r/Zkst53kb. You may also call the church office at 866-5133 or 417-298-2185. Temperature checks will be administered, and masks are required for worship. For more information, please visit our website at ChristEpiscopalChurch.com. You can also download the in-person worship bulletin at https://christepiscopalchurch.com/bulletins/ and will find it at the bottom of the page.
Virtual Worship
Sunday Ante-Communion Services, Posted each Saturday evening at 7 p.m. to our YouTube channel, Facebook page, and website.
Evening Prayer, live each evening at 5:30 p.m. on our Facebook page.
Vacation Bible School: Christ Church will hold a Vacation Bible School on August 8. Our theme this year will be "Creation". We will meet at Christ Church the morning of August 8, break for lunch at noon, resume our class, and will finish the day at Wild Animal Safari. To register for Vacation Bible School please contact Mary Bohlen, Director of Christian Formation for Children and Families at maryb@christepiscopalchurch.com, or call 4174-771-0102. The deadline for registration is July 28th.
Wear a Mask, Keep Springfield Safe: We made a short video on the importance of wearing masks to keep our friends, family, and community safe. If you haven't seen it yet, you can watch it here. Also, we had some great outtakes and fun filming with Bob and Boyda Hood.
Podcasts have returned: If you would like to listen to the Sunday services, you can do so through Player FM, iTunes, or Google Podcasts.
Book Study Session: The Diversity and Reconciliation Commission is hosting a book study meeting over zoom. The book we will be studying is "Just Mercy" and is a story about justice and redemption written by Bryan Stevenson. You can find out more by clicking this link.
Virtual Coffee Hour: We invite you to join us at 9 a.m. each Sunday for a virtual coffee hour. By popular request, we have switched to GoToMeeting for the coffee hour. This should help those of you who may have connection troubles. To join, please click this link https://global.gotomeeting.com/join/606727653 or call (Toll-Free) 1-866 899-4679 and dial-in access code 606-727-653. Please note that this link and phone number will not work until 9 a.m. Sunday Morning.
Next to New: Did you miss out on getting a Christ Church shirt? You can add one to your summer wardrobe by stopping in at Next to New for a half-price polo ($7) or t-shirt ($4). Shirts are adult sizes ranging from M-2X. Our store hours are Tues-Fri from 12-6 p.m. and Sat 10-4 p.m. We are not taking consignments at this time and therefore eager to help you donate your "next-to-new" items to the shop. We accept them on hangars, in boxes, in bags to make donating easy for you. We are particularly in need of summer wear. Thank you for keeping this not-for-profit outreach of Christ Church in mind as you clean out your closets. Also, be sure to follow us on Facebook (@NextToNewSpringfieldMo) and Instagram (NextToNew_SpringfieldMo) as we regularly post and promote new items.
Safe to Sleep is looking for several people to fill new staff positions. Please join us not only in prayer but in action by taking just one minute to see if you know someone who would fit. There are full or part-time paid positions, overnight hours but also time to sleep part of the night. We are looking for people who are caring, gentle, and good with people. A professional demeanor and basic computer skills are required. Group management skills are a plus. For more information, please visit http://ccozarks.org/safetosleep/ or contact Jane Mellers at janem27442@aol.com or 417-861-2443.
Cross for Your Home: A few of our members have asked for a picture of the altar cross for in-home worship. If you would like a high-resolution photo of it to download or print, you can do so through dropbox at https://www.dropbox.com/s/54ifqvfcfgcr7se/CEC_Cross_HR.jpg?dl=0.
Thank you to Dr. Allin Sorenson for his amazing photography. If you would like to see more of his photos visit https://allinsorenson.myportfolio.com/galleries.
Rare Breed will continue to distribute sack lunches through July and August. Suggestions are as follows: single-serve/ pop-top entrees – canned chicken, canned tuna, microwave pasta, yogurt, Vienna sausage, single-serve tuna with crackers; soft granola bars, fruit cups, fresh fruit, trail mix, ramen noodles, chips, drinks – anything besides water, and any creative idea you come up with. If possible, please try and avoid peanut butter & Jelly (least favorite).
Sewing Guild: If you have not seen our latest short film on the Christ Church Sewing Guild please take a moment and watch it by clicking here. Below are some of the materials that the Sewing Guild could currently use:
Fabric: Cotton for masks and dresses, linen, seersucker, and knits for shorts, upholstery fabric for tote bags, flannel for blankets and diapers, and knits for onsies.
Thread: Big spoils of polyester blend
Towels: New and used for diapers
Elastic: 1/8", 1/4" and 3/4"
Scarves:
Reaching the Church Office: You may contact the church office a (417) 866-5133 and leave a voicemail. If no one is available, you can also reach the office by calling (417) 298-2185.
Giving: The needs of the church are still present. If you would like to give, you may continue to send in your pledge envelopes or checks. On our website, you can give online easily through our EasyTithe Giving App, via text message, or by using our easyTithe web portal. These can be found on our homepage or at https://christepiscopalchurch.com/give/.
Email Blasts: If you are not signed up for our email blasts, please do so. Contact the church office at 866-5133 or (417) 298-2185, or email frontoffice@christepiscopalchurch.com. If you have signed up, but are no longer receiving our emails, your email provider might have auto flagged us as spam. Contact us by phone or email and we might be able to help.
Follow the Greene County Health Department: We highly encourage you to visit their website at https://www.springfieldmo.gov/2853/Health. You can also follow them on social media.
Readings for Next Sunday, The Eighth Sunday after Pentecost: Sunday, July 26, 2020
Genesis 29:15-28 or 1 Kings 3:5-12
Romans 8:26-39
Matthew 13:31-33,44-52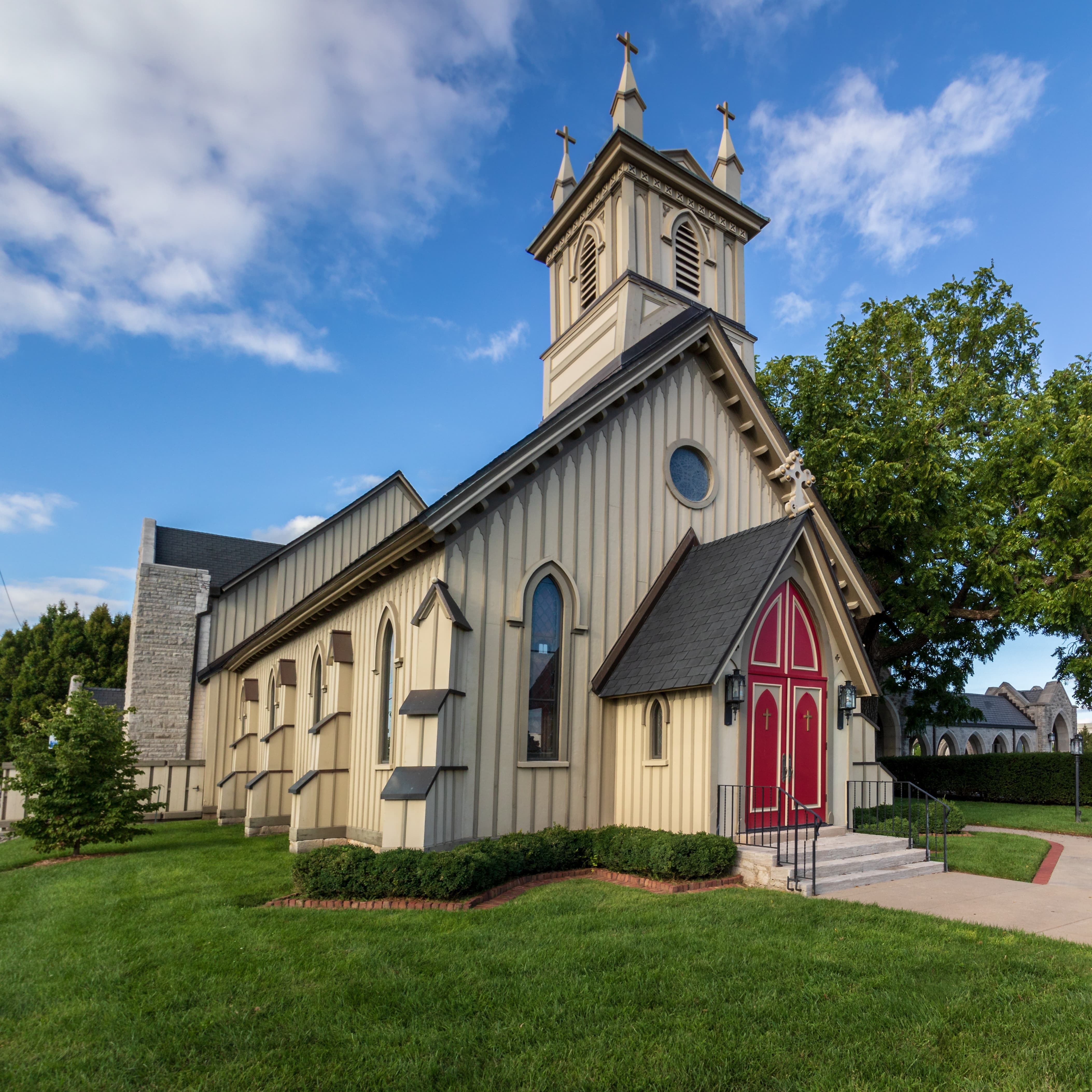 REGULAR VIRTUAL WORSHIP SCHEDULE
Evening Prayer: Each evening at 5:30 p.m. live on our Facebook page.
Holy Eucharist/Ante-Communion: Each Sunday at 10 a.m. on YouTube, Facebook, and here on our homepage.
601 East Walnut Street
Springfield, Missouri
CHRIST CHURCH WELCOMES YOU
Christ Episcopal Church Welcomes All People.
We welcome you to participate fully in worship, fellowship, and service opportunities – regardless of your race, age, sex, national origin, marital or family status, disability, sexual orientation, gender identity, socioeconomic status, level of education, religious background, or political viewpoint. Regardless of your background or identity, we believe that you are made in the image of God, and we are excited to welcome you to Christ Episcopal Church.
UPCOMING SPECIAL EVENTS
Please note that as of our reopening select special events will now be added back to the calendar.
There are no upcoming events to display at this time.
The Diocese of West Missouri
The Right Rev. Martin S. Field, Bishop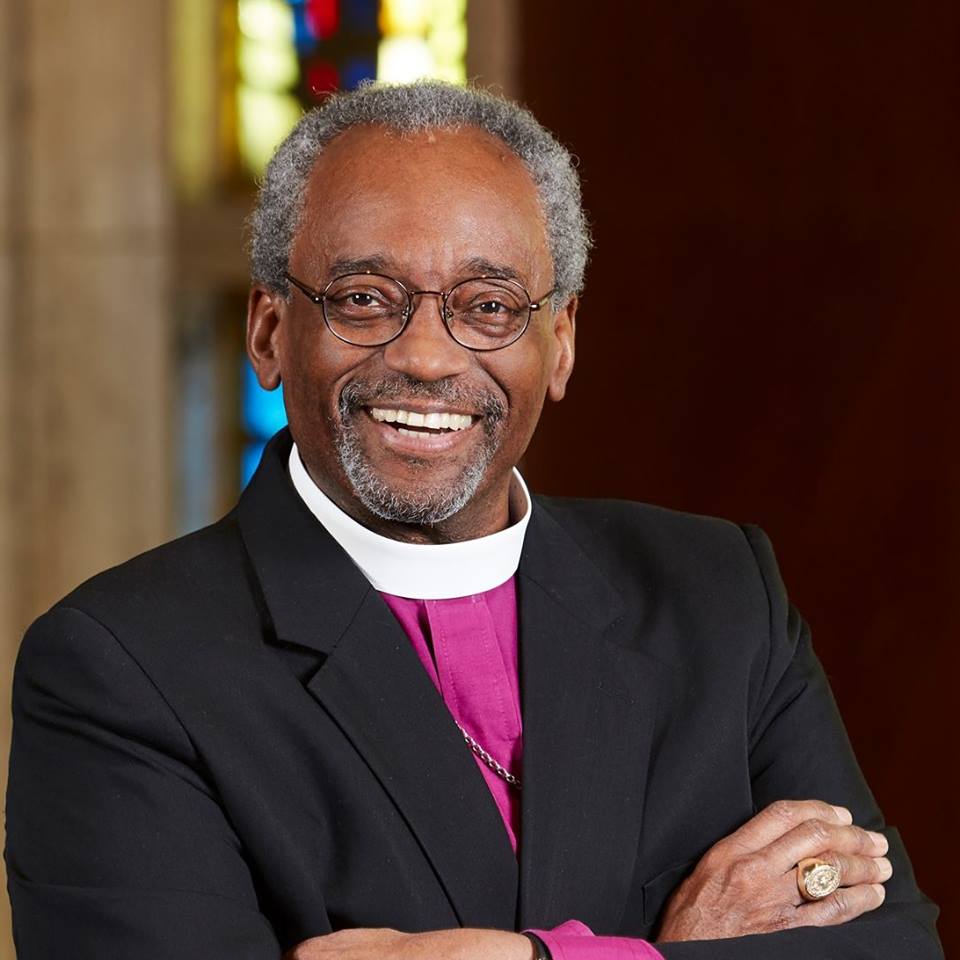 The Episcopal Church
The Most Rev. Michael B. Curry, Presiding Bishop