OUR MISSION
To Know Christ, and to Make Christ Known
Sign up and Reserve a Seat for In-person Worship Services
To sign up for in-person worship, click here.
Everyone who attends an in-person service must have their temperature checked and must wear a mask during the service. Before attending, please read the attendance and safety guidelines.
We have a live reading of Evening Prayer at 5:30 p.m. every day on our Facebook page. You do not need a Facebook account to watch the Livestream. Please join us on Facebook to follow along in Evening Prayer.
Our virtual Sunday Worship Services are available on our YouTube channel and are posted each Saturday evening at 7 p.m. They are also posted to our Facebook page, and here on our website (scroll down) for you to watch at any time. If you would prefer to listen to the Sunday service as a podcast, you can find us on Google Play, iTunes, Player FM, and other popular podcast sites (Christ Episcopal Church Podcast, Springfield, MO).
COVID-19 Vaccination Update
Posted 1/25/2021
Dear friends and members of Christ Church,
We know many of you are wondering about the vaccine status in Springfield. The following information was shared with us from the Have Faith Initiative regarding the current status on the COVID-19 Vaccination efforts. This comes from the Springfield Greene County Health Department and can also be found at health.springfieldmo.gov/covidvaccine.
COVID-19 Vaccination Efforts Continue; Community Leaders Encouraged to Share Information
As vaccination distribution efforts continue in our community and across Missouri, the Springfield-Greene County Health Department is encouraged by the ongoing community efforts to vaccinate eligible individuals against COVID-19. Although vaccine is extremely limited in Missouri, community and state partners have continued to solidify plans to distribute vaccine as efficiently as possible as supply has become available.
Mass vaccination opportunities to come
The governor's office announced this week that mass COVID-19 vaccination sites will soon be established across the state to provide further access to eligible Missourians. The Missouri National Guard and Department of Health and Senior Services will establish mass vaccination teams in each of Missouri's nine Highway Patrol regions. While we do not know when a mass vaccination site will be set up in our region, the governor's office expects all nine sites across the state will be operational by the end of January. Each site will have the capacity to provide up to 2,500 doses per day. The governor's office will announce dates and locations at a later time.
Health care vaccine opportunities
The COVID-19 vaccines are currently available to people who are eligible in the state's current phases of vaccine distribution, but are in limited supply. Eligible groups include: healthcare workers, first responders, emergency service workers and certain high-risk individuals. Most people will receive the vaccine from their healthcare providers. You can sign up to receive updates at the links below.
Mercy: mercy.net/MOvaccine
CoxHealth: coxhealth.com/covid/vaccine
Jordan Valley Community Health Center: jordanvalley.org/covid-19-vaccine
Continuing to stay vigilant
Until there is a sufficient supply of vaccine available for everyone, our community will remain vulnerable. Individuals need to continue to wear a mask, watch their distance, wash their hands and avoid large crowds even if they receive the vaccine. If an individual has been in close contact with someone who has tested positive for COVID-19 or if they have symptoms, it's important for them to seek testing. Our community has worked hard to expand access, and we are confident in our ability to test people who need tested. To learn more on how to get tested, visit our testing information here.
Staying up-to-date
The health department is committed to keeping our community informed on vaccine distribution. There are several ways individuals can stay informed and up-to-date on the latest developments:
Sign up for regular email, text messages and automated phone calls at health.springfieldmo.gov/FinishStrong. There you can also sign a pledge to keep up prevention efforts.
• Visit health.springfieldmo.gov/COVIDvaccinefor information on vaccine safety and availability, as well as Frequently Asked Questions.

• For questions not answered on our website, please call our COVID-19 call center Monday-Friday, 8 am to 5 pm at 417-874-1211. Selection Option 2.
• Sign up to receive our news releases by using the Notify Me tool on our website.
• Follow our social media accounts at facebook.com/SGCHD and twitter.com/SGCHD
Information for businesses and organizations
While individuals may be eligible for vaccine at different times based on which phase they fall in, there may be an opportunity for employer or organization initiated vaccination events in the future. Businesses and organizations can begin to prepare for this possibility by taking the following steps:
• Designate a single point of contact for anything related to the COVID-19 Vaccine (owner, manager, human resources director, etc.).
• Provide your staff with accurate, scientific-based information about the COVID-19 vaccine. Reputable information can be found accessed from the Springfield-Greene County Health Department, the Missouri DHSS, and the CDC.
• Survey your staff or members to determine how many people will want to receive a vaccination once it is available.
• Share vaccine opportunities with your staff, as they become available.
• If applicable, start thinking through the logistics and create a plan to send staff in waves to a vaccination site throughout the day during normal business hours. Work to address barriers that might create challenges to maintaining general operations while vaccinating your staff during the workday.
• Consider your ability to host an onsite clinic. If you have healthcare workers on staff, this could include becoming an enrolled vaccinator through the Missouri COVID-19 Vaccinator Enrollment program.
• Complete the Springfield-Greene County Health Department's COVID-19 Vaccine Form for businesses and organizations. This should be completed by one member of each organization. Not for dissemination to individual employees.
• Connect your employees with the Springfield-Greene County Health Department's #FinishStrong417 pledge so they can receive relevant updates.
If you have staff or members who are hesitant to take the COVID-19 vaccination, it will be helpful to find out why that might be. The Springfield-Greene County Health Department can provide information to address frequent concerns and answer any questions people may have about the vaccines.
If you have additional questions, please email coronavirus@springfieldmo.gov or call 417-874-1211 and press option 2. You may also visit health.springfieldmo.gov/covidvaccine for more information.
Christ Episcopal Church Service Videos
You will find our most recent video here each week for those who would like to watch from the safety and comfort of their home. You can view all of our videos on our YouTube Channel by clicking here.
If you don't have a prayer book but would like to follow along, please click here.
Crosslines
Volunteers at Christ Church discuss their experience volunteering at Crosslines. Crosslines was founded in 1969 and provides emergency food to members of the Springfield community, and is supported through the Outreach Committee and volunteers at Christ Church. If you would like to know more about Crosslines please contact the church office to learn how you can donate or volunteer.
Text the dollar amount you would like to give ($x.xx) to 1 (417) 815-5833 to make a one-time donation (smartphone only).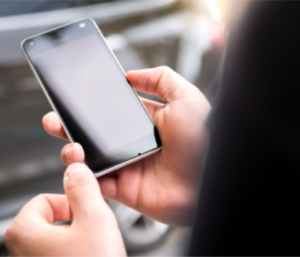 Due to problems with the EasyTithe Giving app we now have access to a new app called Church by MinistryOne, for mobile giving. It is still part of EasyTithe. Please download and install Church by MinistryOne for mobile giving. Its logo is a large white cross with a purple background. Those who have recurring giving already set up in EasyTithe do not need to make any changes. It is recommended that any additional donations be made through the Church by MinistryOne app.
Once downloaded, simply search "Christ Episcopal Church" and select our church. You will see our logo and address, 601 E. Walnut St. You can then make a one-time donation or set up a recurring donation.
If you have any trouble or questions, please contact the church office, 866-5133, and we would be happy to assist you.

Donating online is both simple and secure using our easyTithe portal. From this portal, you can make a one-time donation, or create an account to set up a recurring donation. For questions on how you can give, please contact our Parish Administrator, Sheila McGinn, at 866-5133 or sheila@christepiscopalchurch.com.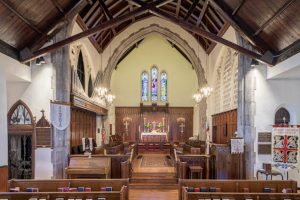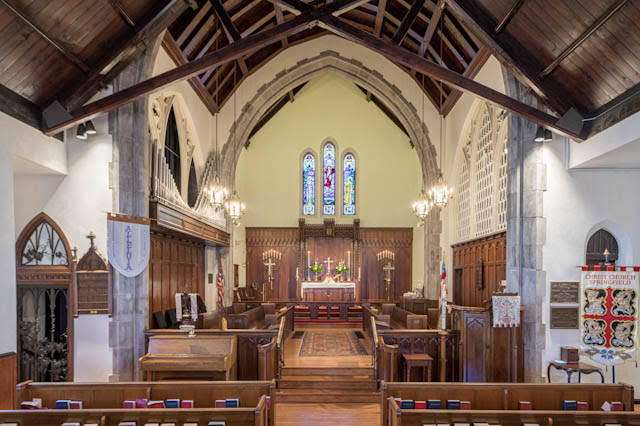 In-Person Worship
Sunday at 8 a.m. and 10 a.m. Please make a reservation/reservations by clicking this link https://reopen.church/r/Zkst53kb. You may also call the church office, 866-5133. Temperature checks will be administered, and masks are required for worship. Reserve a seat so we can contact trace if needed. For more information, please visit our website at ChristEpiscopalChurch.com. You can also download the in-person worship bulletin at https://christepiscopalchurch.com/bulletins/ and will find it at the bottom of the page.
Virtual Worship
Sunday Ante-Communion Services, Posted each Saturday evening at 7 p.m. to our YouTube channel, Facebook page, and website.
Adult Forum: This week we will discuss the first half of Bishop Curry's book "Love is the Way". On January 31, Christ Church member and psychologist Joe Hulgus will discuss with us meaningful things we can do when we feel helpless, hopeless, scared etc. This will be a continuation of our discussion of resilience. If you would like to participate please contact the church office at 866-5133 or email frontoffice@christepiscopalchurch.com.
Believe Give Connect 2021: Thank you to those who have pledged so far for the 2021 Believe, Give, Connect campaign! As of January 14, the campaign has raised $621,875.76 from 151 pledges. We are at 90% of our goal of $690,000. Thank you for your commitment to Christ Church! If you have not yet filled out a pledge card please do so. If you need an extra card, contact the church office at 866-5133. You can visit our website at ChristEpiscopalChurch.com/give and fill out a card online or you can email your pledge to our parish administrator, sheila@christepiscopalchurch.com.
Our Annual Meeting and Vestry Election will take place virtually on Sunday, February 14, and will be held via GoToMeeting. We welcome and encourage you to join us on this occasion. A letter will be sent to you shortly with detailed instructions on how to participate. You can also be on the lookout for emails and social media for instructions on how to participate in the meeting and vote virtually for members of the vestry.
Christ Church Cookbook: Let's make a cookbook! Since we cannot have our annual soup supper and chili cook-off this year, and we are all going to miss sharing in the food and the time together as we observe Lent, we wanted to come up with a way to adapt our traditions. One way to do that is to share the recipes we would have made for each other. I am asking each of you to please submit your favorite chili, soup, and bread recipes. Since the children were also offered peanut butter and jelly sandwiches at the soup suppers, there will be a category for favorite PB & J. (Anyone ever try pickles on their peanut butter sandwiches?). Recipes may be submitted via e-mail (maryb@christepiscopalchurch.com) or via snail mail (Christ Episcopal Church, 601 E. Walnut, Springfield, MO 65806). You may also bring a copy of your recipes to church and give it to Franz or to Mary B. You may submit more than one recipe! The more recipes we get, the better the cookbook will be.
Next to New: We are grateful for the continuing generous donations of gently loved clothing and accessories to Next to New. Your thoughtful actions serve people from all walks of life. Thank you for donating, shopping, and volunteering with us Tuesday through Friday, 11 a.m. to 5 p.m. and Saturday, 10 a.m. to 4 p.m. If you have questions, please call 862-7708 during business hours.
Organ Repairs: The repairs on the organ are finally underway! The Organ console has been dismantled and will be replaced and back in order in approximately six weeks.
New Crosslines Ministry Video: If you did not have a chance to see it, please check out our new ministry video on Crosslines which can be found on our website and YouTube channel. Crosslines was founded in 1969 and provides emergency food to members of the Springfield community, and is supported through the Outreach Committee and volunteers at Christ Church. If you would like to know more about Crosslines please contact the church office at 866-5133 to learn how you can donate or volunteer at Crosslines.
Everything Holy: The Diocese of West MO encourages you to sign up for Everything Holy. Each month, you will receive a mix of formation activities that is inclusive of all ages and household types. For more information or to sign up visit www.diowestmo.org/everythingholy or call 816-471-6161 ext 109.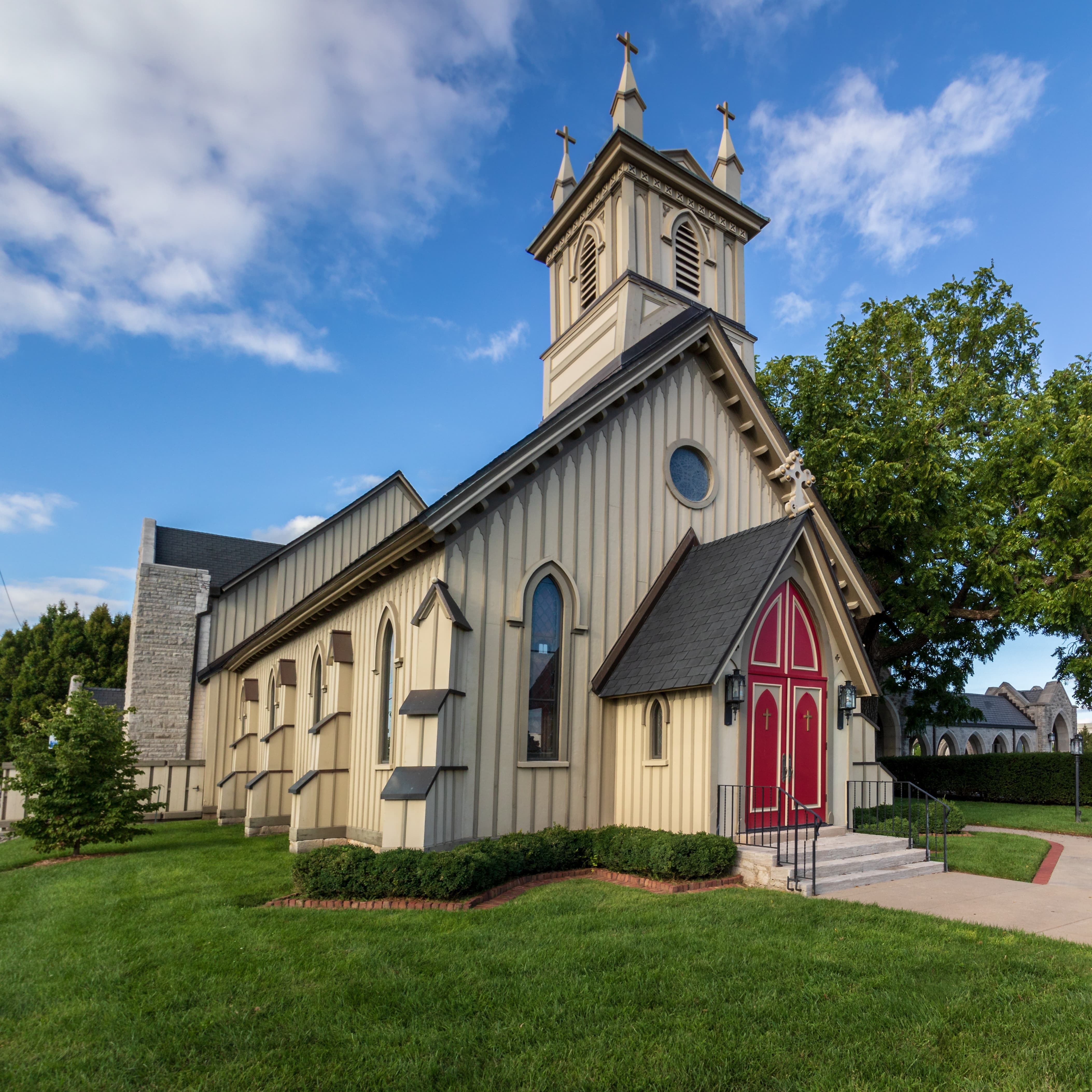 REGULAR VIRTUAL WORSHIP SCHEDULE
Evening Prayer: Each evening at 5:30 p.m. live on our Facebook page.
Holy Eucharist/Ante-Communion: Each Sunday at 10 a.m. on YouTube, Facebook, and here on our homepage.
601 East Walnut Street
Springfield, Missouri
CHRIST CHURCH WELCOMES YOU
Christ Episcopal Church Welcomes All People.
We welcome you to participate fully in worship, fellowship, and service opportunities – regardless of your race, age, sex, national origin, marital or family status, disability, sexual orientation, gender identity, socioeconomic status, level of education, religious background, or political viewpoint. Regardless of your background or identity, we believe that you are made in the image of God, and we are excited to welcome you to Christ Episcopal Church.
UPCOMING SPECIAL EVENTS
Please note that as of our reopening select special events will now be added back to the calendar.
There are no upcoming events to display at this time.
The Diocese of West Missouri
The Right Rev. Martin S. Field, Bishop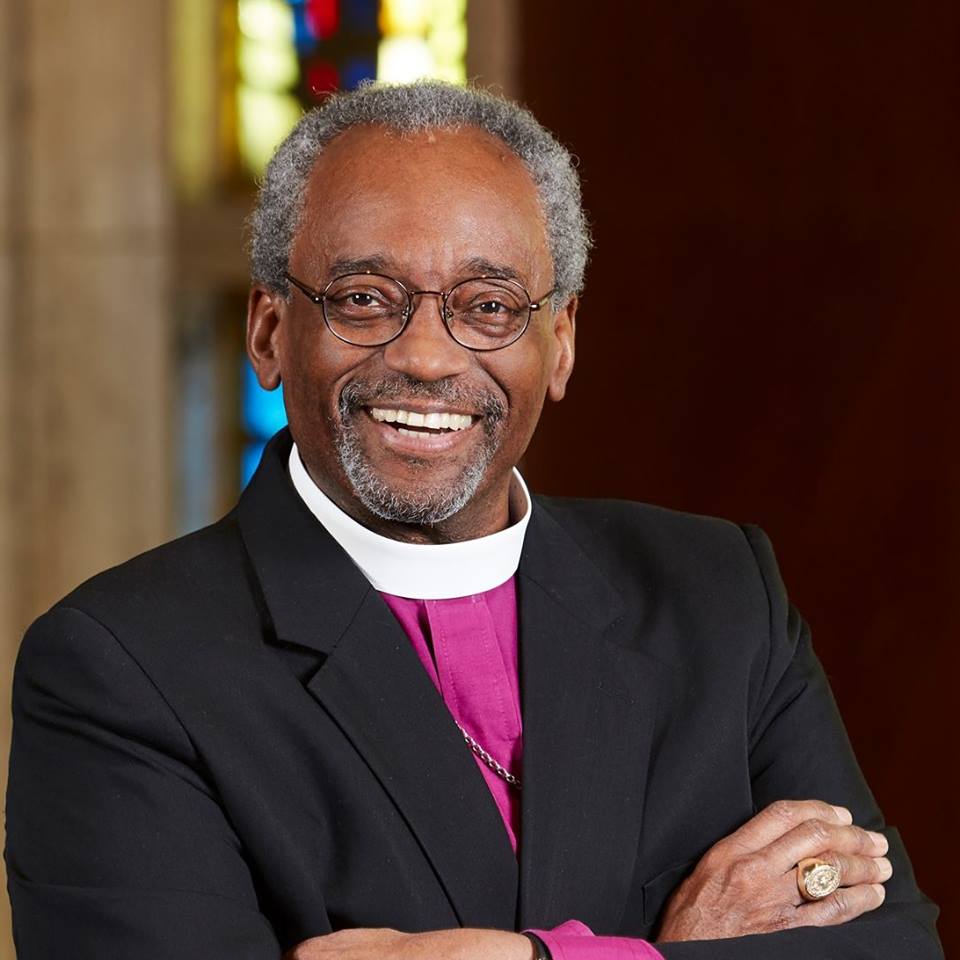 The Episcopal Church
The Most Rev. Michael B. Curry, Presiding Bishop