OUR MISSION
To Know Christ, and to Make Christ Known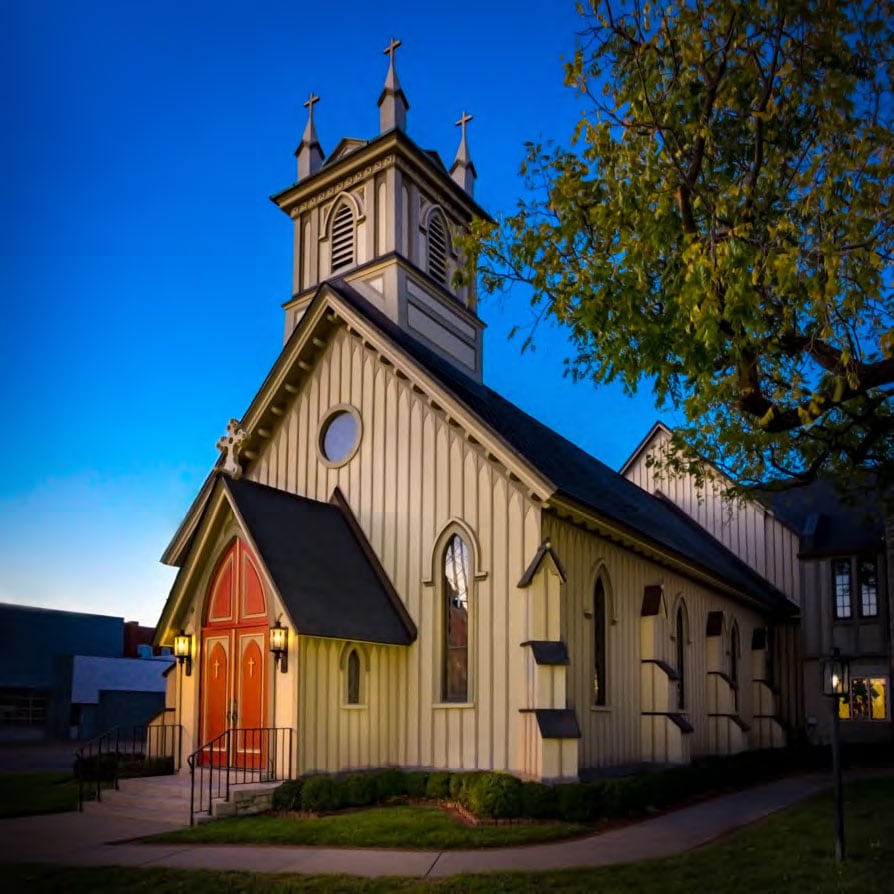 SERVICE TIMES
Our regular worship schedule is as follows:
Sunday mornings at 8 a.m. Rite I Spoken Holy Eucharist, and 10:30 a.m. Rite II Holy Eucharist with children and adult choirs.
Sunday mornings at 9:10 a.m. Adult and Children's Christian Education (Sunday School).
Thursday evenings at 5:30 p.m. Holy Eucharist, with healing service the last Thursday of the month.
601 East Walnut Street
Springfield, Missouri
CHRIST CHURCH WELCOMES YOU
What can you expect from Christ Church? Please take a moment to watch our video find out what our friends and family have to say about Christ Church. Our Mission is "To Know Christ, and to Make Christ Known." Our Vision is to grow as a thriving community in the heart of Springfield recognized for ministry to our congregation, and world.
ANNOUNCEMENTS
-All-Parish Family Game Show Night: Christ Church invites you and your family to join us in the Parish Hall at 6 p.m. for an All-Parish Game Show Night. Nursery coverage will be provided and catered pasta dinner-vegetarian option will be provided. Please contact Mary Bohlen (maryb@christepiscopalchurch.com) by Tuesday at noon if you would like a gluten-free pasta option.
-Winter Community Dinner: The Outreach Committee will host our Winter Community Dinner next week on February 21, at 5:00 p.m. We are still in need of volunteers for nearly every position including cleanup, plating food, serving and more. We could also use more deserts and fruit. Sign-up sheets can be found on the bulletin board at the end of the hallway, past the church office. If you would like to donate for the cost of the meal, place your check in the offering plate with Winter Community Dinner on the memo line. If you have questions contact Henry Foster, Outreach Committee Chairman, hmbfoster@att.net or call 573-718-9937.
-Healing Ministry All-Parish Activity: We invite you and your family to join us in the Parish Hall at 9:10 a.m. today for an All-Parish Activity. During this time we will be exploring the miracles of Jesus's healing ministry, specifically His healing of the blind man. We will read from the Book of John, have a discussion, eat breakfast together, and make first aid kits.
-Safeguarding Training: The Diocese of West Missouri will host a safeguarding training event at Christ Church on Monday, February 25, from 6:30-8 p.m. in the Youth Room. Safeguarding education helps us to be better prepared to detect and prevent sexual misconduct. Some positions require this education but all volunteers/members are encouraged to take an active part in being better prepared to protect the dignity and worth of every human being. Alternatively, safeguarding courses can be taken online and are both free and informative. Let us know your interest and we will get a user id and password set up for you to access the courses. Please RSVP for the event by filling out this form https://wemoyouth.formstack.com/forms/safe_church_trainingFor more information about the training course, or to enroll in the online version, please contact the front office at 866-5133 or frontoffice@christepiscopalchurch.com.
-An Evensong for World Mission Sunday: An Evensong service for World Mission Sunday will be held on March 3, beginning at 5 p.m. here at Christ Church. Evensong is the traditional Anglican service of Evening Prayer where many parts of the liturgy are sung rather than said. The St. Gregory and St. Cecilia choirs will accompany the Evensong service.
-The Way: Walking in the Footsteps of Jesus: Beginning on March 3 and going through the season of Lent, the Adult Forum will watch a video series called "The Way: Walking in the Footsteps of Jesus," hosted by Methodist Pastor Adam Hamilton of Leawood, Kansas. For more information, visit our News and Announcements page.
-St. Cecilia Pancake Supper: Please support the St. Cecilia Choir at the Annual Pancake Supper at Christ Church! The Pancake Supper will take place on Tuesday, March 5, from 5 to 7 p.m. in the Parish Hall. Tickets are available in advance in the front office, and on Sundays after the 8 and 10:30 a.m. services. You can also purchase tickets at the door for only $5.00! All proceeds benefit the St. Cecilia Choir.
-Life Line Screening, a leading provider of community-based preventive health screenings, will offer their affordable, non-invasive and painless health screenings at Christ  Church on February 28. For more information, please visit our News and Announcements page.
-A Brighter Haiti: Join us for the Missouri fundraiser for the Lespwa Timoun Clinic medical and nutrition program. Enjoy delicious food, an open bar, and dancing with music by The Mixtapes. Tickets are $75 per person and can be purchased at lightfromlight.me/abrighterhaitimissouri. Special guests will include Pere Val and Carmel Valdema, our dear friends, who started and continue to manage Lespwa Timoun Clinic. A Brighter Haiti will take place on May 3, 2019, at 6:30 p.m. at the Diamond Room located at 2340 W. Grand Street.
The Diocese of West Missouri
The Right Rev. Martin S. Field, Bishop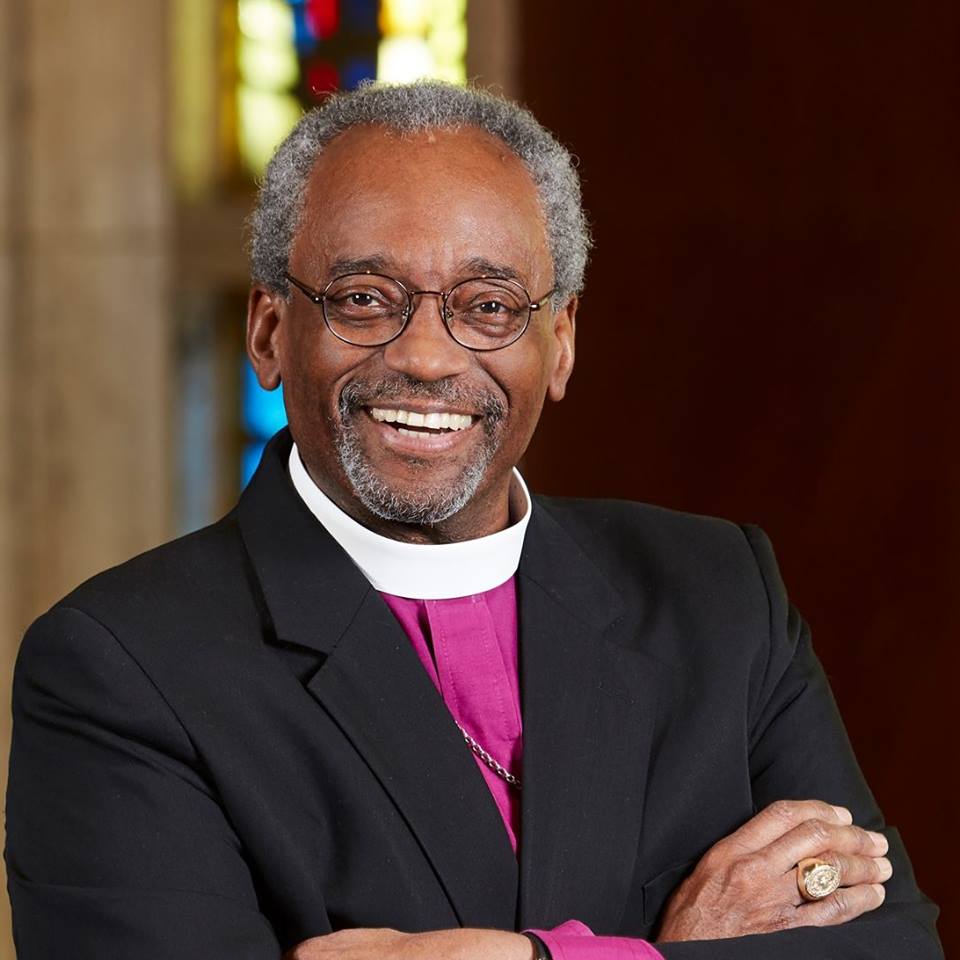 The Episcopal Church
The Most Rev. Michael B. Curry, Presiding Bishop