OUR MISSION
To Know Christ, and to Make Christ Known
Giving Tuesday
This Giving Tuesday, please support a local charity that is feeding the hungry, housing homeless people—meeting human needs amid this pandemic. And please support your church, which is also meeting the spiritual, physical and emotional needs of members and others. You can do so by visiting our website at ChristEpiscopalChurch.com/give.
Sign up Early and Reserve a Seat for Christmas Eve and Christmas Day Services
To sign up for in-person worship, click here.
Our Christmas Eve and Christmas Day services have been added to our Reopen.Church page. You can sign up for them by clicking the link above. If you have any trouble, please contact the church office at 866-5133, and we will sign you up. Please sign up early if you plan to attend any of these services because seating will be limited.
Everyone who attends an in-person service must have their temperature checked and must wear a mask during the service. Before attending, please read the attendance and safety guidelines.
We have a live reading of Evening Prayer at 5:30 p.m. every day on our Facebook page. You do not need a Facebook account to watch the Livestream. Please join us on Facebook to follow along in Evening Prayer.
Our virtual Sunday Worship Services are available on our YouTube channel and are posted each Saturday evening at 7 p.m. They are also posted to our Facebook page, and here on our website (scroll down) for you to watch at any time. If you would prefer to listen to the Sunday service as a podcast, you can find us on Google Play, iTunes, Player FM, and other popular podcast sites (Christ Episcopal Church Podcast, Springfield, MO).
Christ Episcopal Church Service Videos
You will find our most recent video here each week for those who would like to watch from the safety and comfort of their home. You can view all of our videos on our YouTube Channel by clicking here.
If you don't have a prayer book but would like to follow along, please click here.
Ministry Videos
The Stewardship Committee thanks you for your support of Christ Church and all of our ministries. We ask that you please continue your giving so we can continue and further our mission "To Know Christ and to Make Christ Known."
The financial responsibilities and obligations of the church are still present during this crisis. Aside from mailing in pledge envelopes and checks, here are several ways in which you can continue to give.
Text the dollar amount you would like to give ($x.xx) to 1 (417) 815-5833 to make a one-time donation (smartphone only).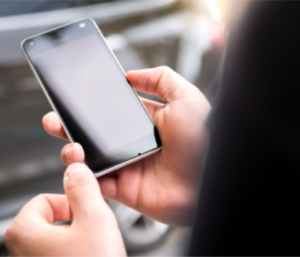 Due to problems with the EasyTithe Giving app we now have access to a new app called Church by MinistryOne, for mobile giving. It is still part of EasyTithe. Please download and install Church by MinistryOne for mobile giving. Its logo is a large white cross with a purple background. Those who have recurring giving already set up in EasyTithe do not need to make any changes. It is recommended that any additional donations be made through the Church by MinistryOne app.
Once downloaded, simply search "Christ Episcopal Church" and select our church. You will see our logo and address, 601 E. Walnut St. You can then make a one-time donation or set up a recurring donation.
If you have any trouble or questions, please contact the church office, 866-5133, and we would be happy to assist you.

Donating online is both simple and secure using our easyTithe portal. From this portal, you can make a one-time donation, or create an account to set up a recurring donation. For questions on how you can give, please contact our Parish Administrator, Sheila McGinn, at 866-5133 or sheila@christepiscopalchurch.com.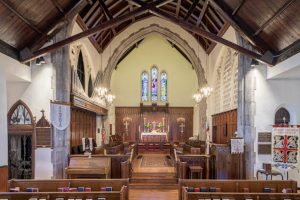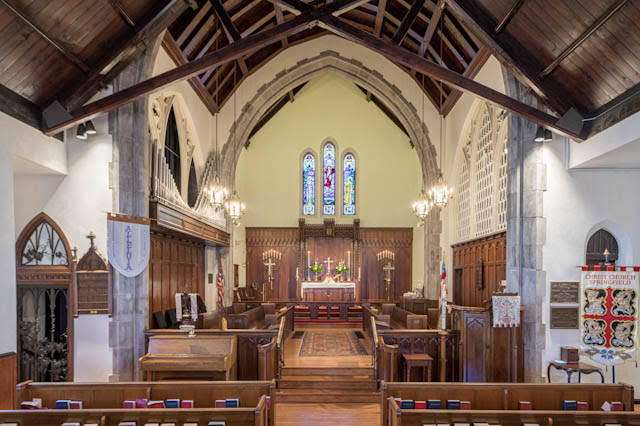 In-Person Worship
Sunday at 8 a.m. (starting on Advent I, November 29) and 10 a.m. Please make a reservation/reservations by clicking this link to attend this Sunday's 10 a.m. service: https://reopen.church/r/Zkst53kb. You may also call the church office, 866-5133. Temperature checks will be administered, and masks are required for worship. Reserve a seat so we can contact trace if needed. For more information, please visit our website at ChristEpiscopalChurch.com. You can also download the in-person worship bulletin at https://christepiscopalchurch.com/bulletins/ and will find it at the bottom of the page.
Virtual Worship
Sunday Ante-Communion Services, Posted each Saturday evening at 7 p.m. to our YouTube channel, Facebook page, and website.
Evening Prayer, live each evening at 5:30 p.m. on our Facebook page. If you would like to lead us in Evening Prayer once a week we would love to have more of our members participate! All you need is a good camera and a stable internet connection to Facebook in order to stream. If you are interested please contact the church office at 866-5133 or email frontoffice@christepiscopalchurch.com.
Adult Forum: The Adult Forum has resumed virtual meetings on Sundays from 9 to 9:30 a.m. Last Sunday we began a discussion on the book - God and the Pandemic: A Christian Reflection on the Coronavirus and Its Aftermath by N. T. Wright. It's available on Amazon, of course. We will be using GoToMeeting and you can join us Sunday morning. Check the email blast announcement for the link to join. We are also developing a list of books to discuss, and suggestions are welcome of course! So please send us your book ideas. We are considering Strength for the Journey and Spiritual Classics: Selected Readings on the Twelve Spiritual Disciplines We are planning to continue our discussion on race and have a presentation/discussion involving music, the arts, faith, and resilience.
Upcoming Meeting of the Support Group for Dementia Caregivers:
We are happy to announce that after many months the Support Group for Dementia Caregivers is going to meet on November 29th, at 2:00 PM, via zoom. Past participants are welcome as well as anyone interested in a support group for dementia caregivers. Please contact Eloise Thomas for more information and to ask any questions you have. email: thomase@otc.edu or contact the church office at 866-5133. Here is the zoom link:
https://otc.zoom.us/j/7275824214.
Bishop Field Visiting: Next week on Sunday, December 6, The Right Rev. Martin S. Field, Bishop of The Diocese of West Missouri, will visit Christ Church and will celebrate and preach at the 8 and 10 a.m. services. We welcome Bishop Field and look forward to his visit.
Christmas Poinsettias: We will be taking reservations for Christmas Poinsettia memorials, thanksgivings, or to honor someone the first two weeks of Advent. To make a reservation, please email the church office at frontoffice@christepiscopalchurch.com with the subject line "Christmas Poinsettia" and include your name and sentiment in the email. We will also have paper reservation forms at the church. Donations are accepted in any amount. Please write your check to Christ Church and note on the memo line "Christmas Poinsettia." After the Christmas services, the poinsettias will be delivered to nursing homes, hospitals, and the home-bound. The last day for reservations will be Monday, December 7.
Believe Give Connect 2021: Thank you to those who have pledged so far for the 2021 Believe, Give, Connect campaign! As of November 24, the campaign has raised $445,539.76 from 99 pledges. As you can see we have a way to go to meet our goal of $690,000. If you have not yet filled out a pledge card please do so. If you need an extra card, contact the church office at 866-5133. You can also visit our website at ChristEpiscopalChurch.com/give and fill out a card online.
Jr. Choir Returns: we are delighted to announce the recommencement of the St. Cecilia Children's Choir! We started our weekly rehearsals on Wednesday, November 18, from 5 to 6 p.m. Due to COVID-19 safety guidelines, rehearsals will now take place in the parish hall. Singers must be masked. If you haven't previously gotten your child(ren) involved with us and would like to, please contact the church office at 866-5133.
Bissett Elementary: Thank you to everyone who donated to the first Cents of Pride Store at Bissett School this year! Our shelves were bare when the year began but thanks to all the donations from church (monetary donations, food, toys, and clothes) our shelves are full! There will be one more "store" in December for children to shop for Christmas gifts to give to their family and friends. If you are able to help stock the shelves in December we could use kitchen items for moms, perfume, towels, candles, or any ideas you have. We could also use gifts for dads, and little kids. Toys and stuffed animals are always a hit. Thank you again for your kindness and for helping those who need it most.
Safe to Sleep: Nine of our guests were able to be rehomed in October thanks to their commitment to take the necessary steps that would position them to find housing and also to the dedication of staff to work alongside them to achieve that. I am also happy to report that there have been no COVID-19 cases, either! For December, the shelter needs disinfectant spray, spray bleach cleaner, disposable gloves, liquid hand soap, travel size tissues and lotion, dish soap, hairbrushes, nail clippers, dry coffee creamer, regular and decaf coffee, and ponchos. There is a tub in the hallway for Safe to Sleep donations, or I am also happy to pick up items. As always, financial support and volunteers are most welcome! Going into the Christmas season, I again want to thank everyone who has supported Safe to Sleep this past year.
Provence Lives at Next to New: If you missed the "final" October Provence sale in the church parking lot where you had planned to make some purchases, do not despair. At Next to New, you still have that opportunity. Provence items are now for sale at Next to New: 100's of napkins, dozens of placemats, multiple sizes, and colors of tablecloths, paper products, and dishes. We are open Tuesdays-Fridays from 11 a.m. to 5 p.m. and Saturdays from 10 a.m. to 4 p.m.
Rare Breed will continue to distribute sack lunches for the time being. If you are feeling creative, we can still do some individually wrapped items such as burritos, chicken wraps, etc. Additionally, the Rare Breed 2021 schedule is now available for those who would like to sign up. You can do so at https://bit.ly/2HRMAGn. For additional questions or suggestions on how you can support homeless youth in Springfield, please contact Melissa Hall at mhall_5kpf@sbcglobal.net.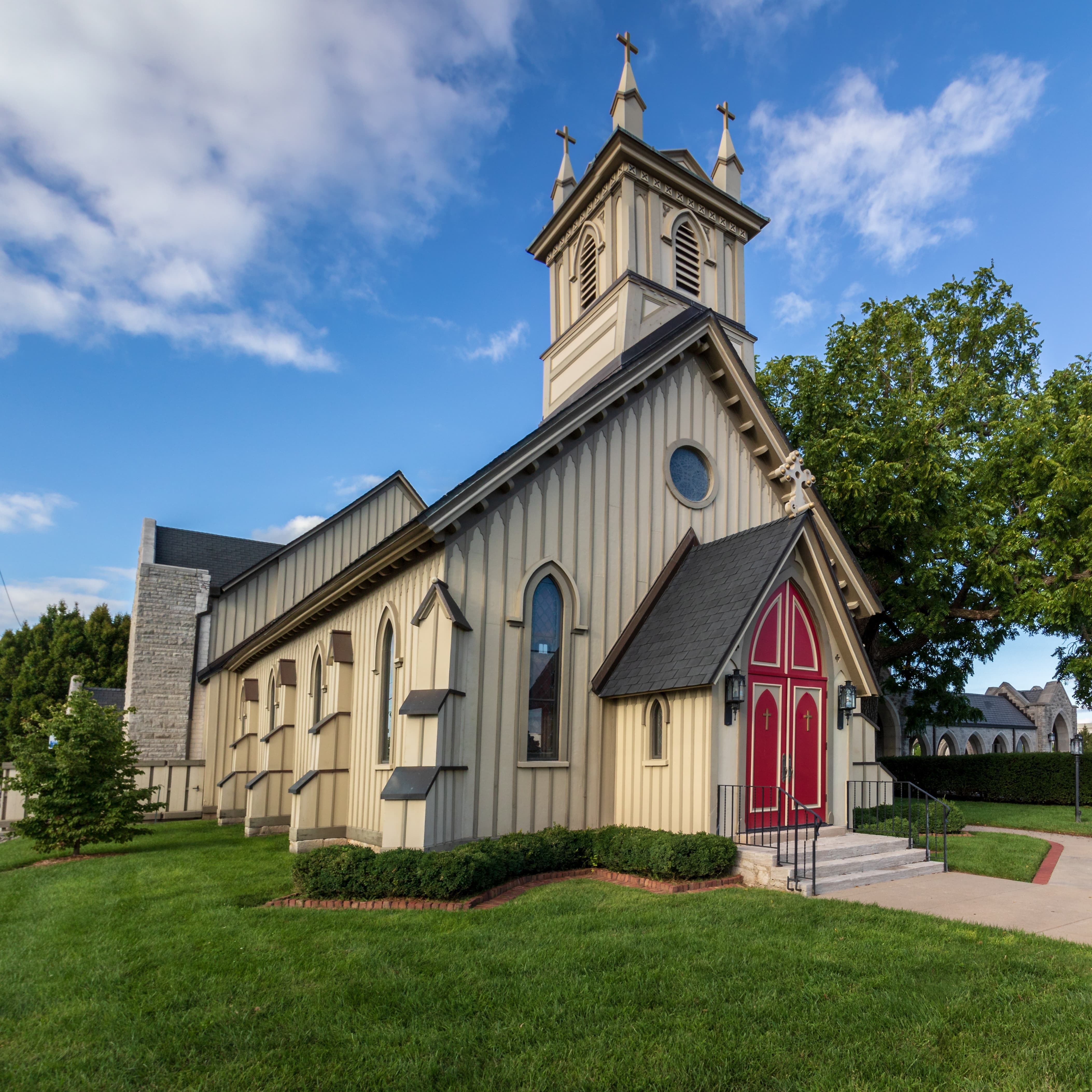 REGULAR VIRTUAL WORSHIP SCHEDULE
Evening Prayer: Each evening at 5:30 p.m. live on our Facebook page.
Holy Eucharist/Ante-Communion: Each Sunday at 10 a.m. on YouTube, Facebook, and here on our homepage.
601 East Walnut Street
Springfield, Missouri
CHRIST CHURCH WELCOMES YOU
Christ Episcopal Church Welcomes All People.
We welcome you to participate fully in worship, fellowship, and service opportunities – regardless of your race, age, sex, national origin, marital or family status, disability, sexual orientation, gender identity, socioeconomic status, level of education, religious background, or political viewpoint. Regardless of your background or identity, we believe that you are made in the image of God, and we are excited to welcome you to Christ Episcopal Church.
UPCOMING SPECIAL EVENTS
Please note that as of our reopening select special events will now be added back to the calendar.
There are no upcoming events to display at this time.
The Diocese of West Missouri
The Right Rev. Martin S. Field, Bishop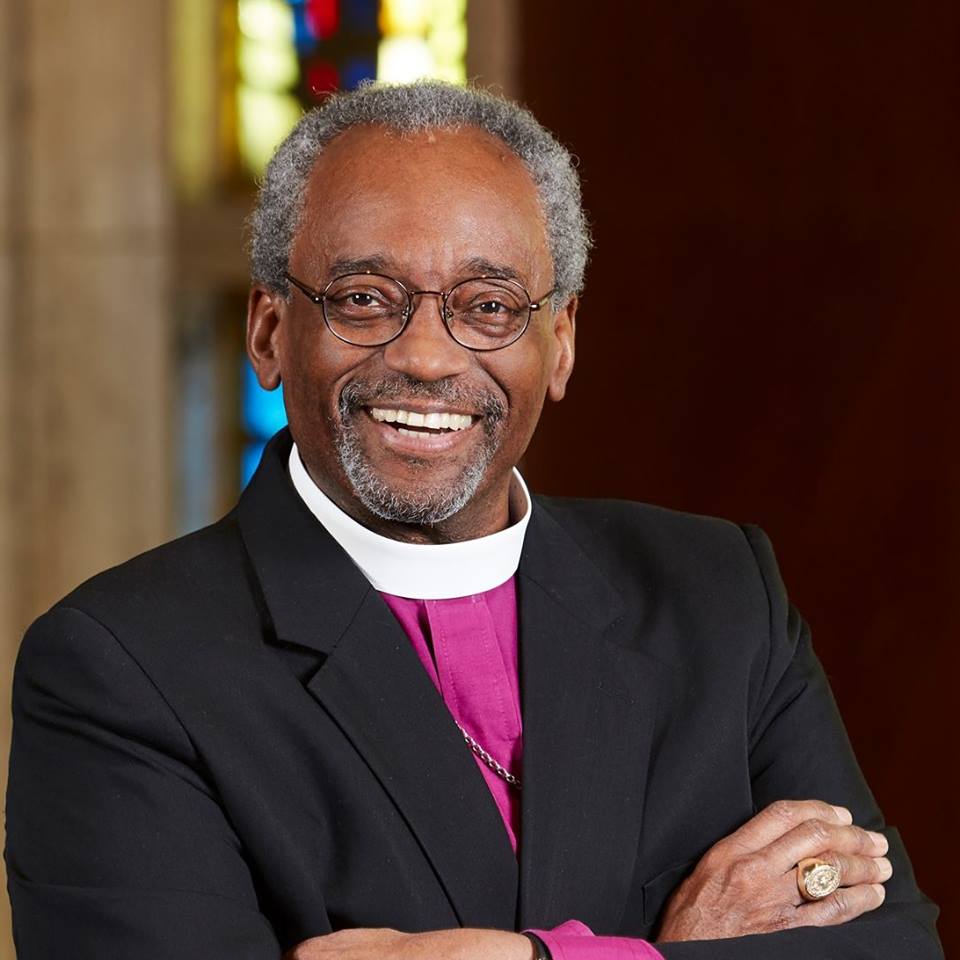 The Episcopal Church
The Most Rev. Michael B. Curry, Presiding Bishop