OUR MISSION
To Know Christ, and to Make Christ Known
Where to Watch Services and Evening Prayer
Every evening for the next week, we will have an Evening Prayer service on our Facebook page. You do not need a Facebook account to watch the live stream. Please join us on Facebook to follow along in Evening Prayer.
Our Sunday Worship Services are available on our YouTube Channel. They will also be posted to our Facebook page and below on our website for you to watch at any time.
OUR RESPONSE TO COVID-19
Check here for our latest updates to the ongoing COVID-19 virus.
Spiritual Communion
Beloved in Christ,
For the past few weeks, we have provided virtual Sunday services on Christ Episcopal Church's YouTube page so that you could continue to worship God regularly during this COVID-19 crisis. We have also made daily Evening Prayer available live at 5:30 p.m. on our Facebook page and then posted it there so that others could participate later.
Even when we are apart, as we are now, the Body of Christ is still a community, and we hope these services are meeting the profound spiritual needs that we all have at this time.
In a few days, we will enter the holiest period of the church year: the annual commemoration of our Lord's Passion and Resurrection. To mark these special days, our virtual services for Maundy Thursday and Easter will incorporate Spiritual Communion, as we have now for the last few Sundays, and we will continue this practice until we are able to gather once again in the nave of the church and worship God as a community of faith.
As a reminder, Spiritual Communion involves the saying of a special prayer when one desires but cannot eat the bread or drink from the cup of the Eucharist. Its roots lie in the early church when Christians could not gather out of fear of persecution; and St. Thomas Aquinas, himself an occasional practitioner of Spiritual Communion, described it as "an ardent desire to receive Jesus in the Holy Sacrament and a loving embrace as though we had already received Him." The Episcopal Church commends this practice in times of "extreme sickness or disability," and so in our recorded services, we have adapted an authorized prayer for Spiritual Communion to ensure us all of the benefits of the Eucharist even though we cannot physically gather and consume the consecrated elements.
In these challenging times, let us all turn to God In worship; in daily prayer, individual and corporate; and in daily reflection upon Holy Scriptures, drawing strength, hope and peace from him, and may this Holy Week be one that fills us with the knowledge of God's loving presence, even now.
May the Lord bless you and keep you; the Lord make his face to shine upon you, and be gracious to you; the Lord lift up his countenance upon you, and give you peace.
The Rev. Kenneth L. Chumbley
Rector, Christ Episcopal Church
The Rev. Mark Ohlemeier,
Assistant Rector, Christ Episcopal Church
Church Member's Virus Test Result Unknown at This Time
We are still awaiting the results of the COVID-19 test of a church member who attended the 8 a.m. service at Christ Church and then the book discussion group in the parish hall on Sunday, March 15. The member was completely asymptomatic at the time. The person developed symptoms a day or two later and then went to the doctor. The test for the virus was administered on Thursday, March 19. The 14-day period, which began on Sunday, March 15, during which symptoms usually develop, will end this Sunday, March 29. The person has been asymptomatic for days now. In the meantime, if you attended the service on March 15 or the book group after, please watch for any symptoms that might indicate the presence of the virus, including fever, muscle aches, difficulty breathing, and if you notice any of these, please contact your doctor immediately. If your symptoms worsen, call 9-1-1 immediately.
I understand the anxiety that you might be experiencing. I am sorry for it, as is the person who might—might—have the virus. The moment I hear from the person about the test results, I will inform you of them on the church website at http://christepiscopalchurch.com and on the church Facebook page, and by other means. Let us pray for the person who might have the virus, as well as for one another. God is always with us in love. And one day this crisis will be over.
Father Ken
Contacting the Church Office, Office Closed by City Ordinance
Dear members of the parish,
The Church staff is working from home until it is safe to return to the office. For now, we are closed due to the Springfield Stay at home ordinance. If you need to contact the church staff please call:
Franz Ginsberg, Administrative Assistant  (417) 866-5133 office, (417) 298-2185 cell, frontoffice@christepiscopalchurch.com
Sheila McGinn, Parish Administrator (417) 818-8803, sheila@christepiscopalchurch.com
The Rev. Mark W. Ohlemeier, Assistant Rector (785) 220-5528, mark@christepiscopalchurch.com
The Rev. Kenneth L. Chumbley, Rector (417) 496-6339, ken@christepiscopalchurch.com
Our voicemail and phone system is currently down at the church. Contacting us via email or cell phone is the best way to stay in touch at the moment. We will try and resolve the issue as soon as possible.
As a reminder, you can always check our website for the most up-to-date information.
Each night, we will have a live evening prayer service on Facebook at 5:30 p.m. Please know that the church is here for you, and if you have any pastoral needs please contact us at 417-298-2185.
Christ Episcopal Church Service Videos
You will find our most recent video here each week for those who would like to watch from the safety and comfort of their home. You can view all of our videos on our YouTube Channel by clicking here.
If you don't have a prayer book but would like to follow along, please click here.
The financial responsibilities and obligations of the church are still present during this crisis. Aside from mailing in pledge envelopes and checks, here are several ways in which you can continue to give.
Text the dollar amount you would like to give ($x.xx) to 1 (417) 815-5833 to make a one-time donation (smartphone only).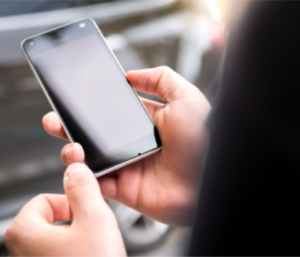 Download the "EasyTithe Giving" App from the Google Play or Apple Store. With this app, you can make a one-time donation or a recurring donation. Our church is Christ Episcopal Church, and the zip code is 65806-2419 (must be exact). Some members have reported issues with this app on iOS (Apple phones).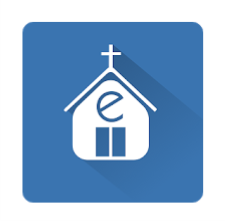 Donating online is both simple and secure using our easyTithe portal. From this portal, you can make a one-time donation, or create an account to set up a recurring donation. For questions on how you can give, please contact our Parish Administrator, Sheila McGinn, at 866-5133 or sheila@christepiscopalchurch.com.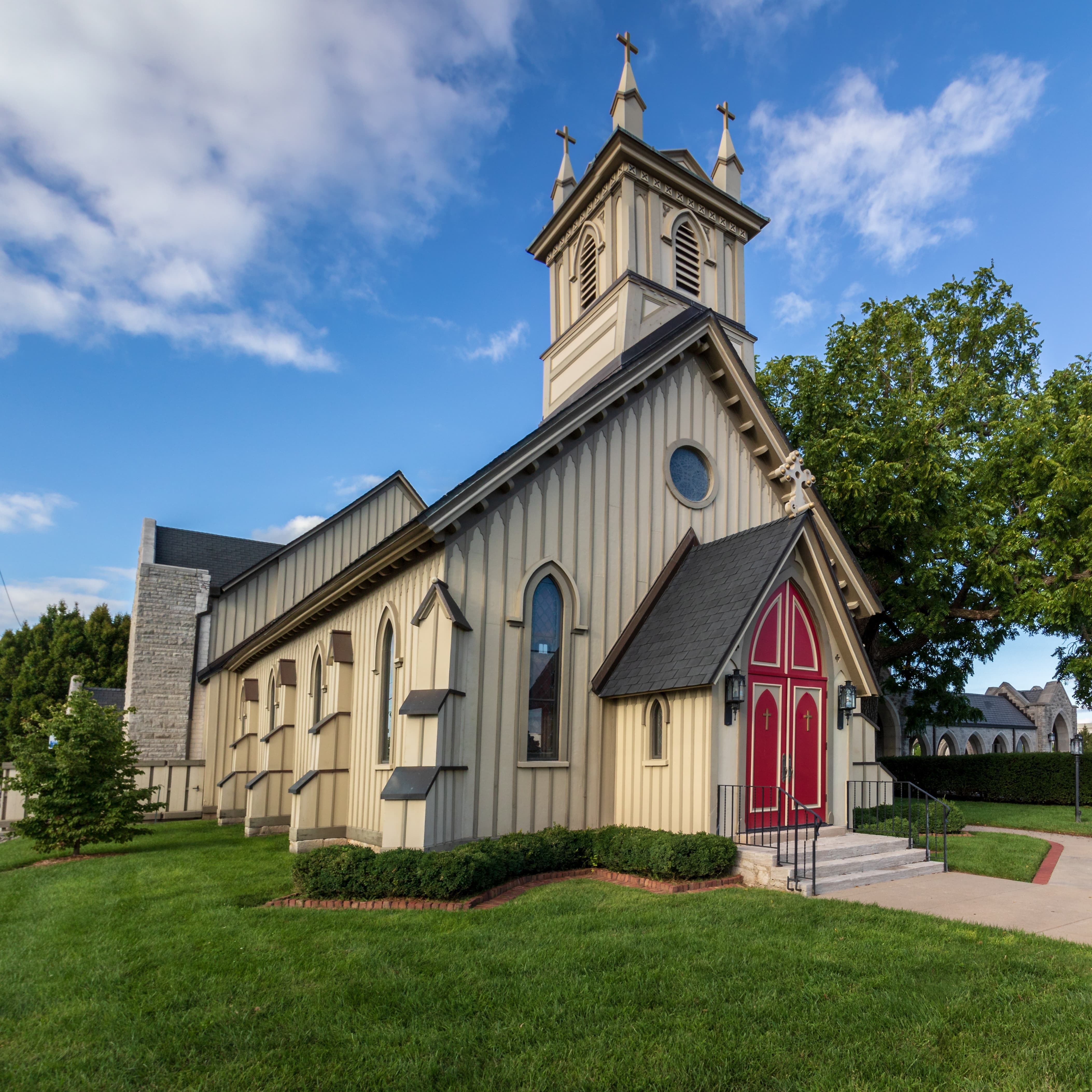 JOIN US FOR VIRTUAL HOLY WEEK SERVICES
You will be able to watch all of the following services on our YouTube channel (Christ Church Springfield, MO) on our Facebook page at (Christ Episcopal Church Springfield, MO) or here on our homepage.
Palm Sunday: April 5, posted at 10 a.m.
Maundy Thursday: April 9, posted at 7 p.m.
Good Friday: April 10, posted at noon.
Service of Light/Sunday of the Resurrection: April 11, posted at 7 p.m.
REGULAR VIRTUAL WORSHIP SCHEDULE
Evening Prayer: Each evening at 5:30 p.m. live on our Facebook page.
Holy Eucharist/Ante-Communion: Each Sunday at 10 a.m. on YouTube, Facebook, and here on our homepage.
601 East Walnut Street
Springfield, Missouri
CHRIST CHURCH WELCOMES YOU
Christ Episcopal Church Welcomes All People.
We welcome you to participate fully in worship, fellowship, and service opportunities – regardless of your race, age, sex, national origin, marital or family status, disability, sexual orientation, gender identity, socioeconomic status, level of education, religious background, or political viewpoint. Regardless of your background or identity, we believe that you are made in the image of God, and we are excited to welcome you to Christ Episcopal Church.
UPCOMING SPECIAL EVENTS
Please note that as of right now all upcoming special events are currently canceled until further notice.
May
2
Sat
Artsfest Youth Parking Lot Fundraiser
Silent Saturday

@ Christ Church
May 2 @ 9:00 AM – 12:00 PM
We invite you to join us in the parish hall for Silent Saturday on February 1, beginning at 9 a.m. We will spend the morning in silent community for three 20 minute sessions of silent prayer and Lectio Divina (Latin for "Divine Reading). This event is free to the public and all are welcome to attend.
May
7
Thu
17th Annual Disability Prayer Luncheon

@ Christ Church Parish Hall
May 7 @ 11:30 AM
This prayer luncheon is free and open to the public. For more information please contact 417 ENABLED. We will begin lunch at 11:30 a.m. and prayer will begin at noon.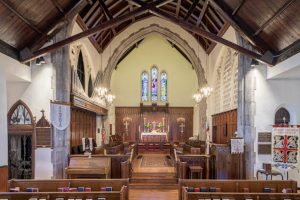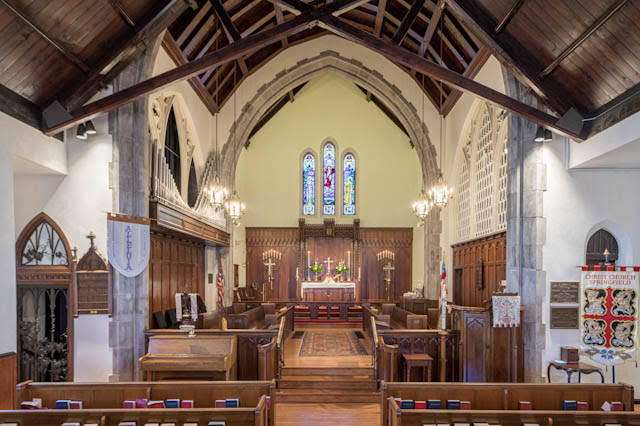 Phones are working again: After a brief delay, the phone lines at Christ Church are working again. You may once again contact the church office at 866-5133 and leave a voicemail. If no one is available, you can also reach the office by calling (417) 298-2185.
Holy Week Schedule: Our virtual Holy Week virtual services will be posted as follows:
Palm Sunday, April 5, posted at 10 a.m.
Maundy Thursday, April 9, posted at 7 p.m.
Good Friday, April 10, posted at noon.
Service of Light/Sunday of the Resurrection, April 11, posted at 7 p.m.
Palm Sunday Branches: Unfortunately, we will not have palms available for Palm Sunday this year. Many distributors of the palms have ceased shipments with the outbreak of COVID-19. However, the rubric for Palm Sunday on page 270 of the prayer book allows the use of other branches or shrubs. We encourage you to find your own and join along with us for the Palm Sunday service, which will be posted by 10 a.m. on Sunday, April 5 on our YouTube channel, Facebook page, and website.
Good Friday Offering: For this year, we are asking you to please give online for the Good Friday Offering, which goes to support ministries in the Middle East. The Episcopal Church has launched an online donation page – the first time such an option will be available to Episcopalians who are inspired to support the important work of Anglican churches in the Middle East. You can contribute by clicking here.
Safe to Sleep The staff of Safe to Sleep has made the very difficult decision to close the shelter temporarily and place the twelve remaining guests in hotels. As you may have read or seen on TV, taking care of the very vulnerable homeless population is a great concern for all of the agencies that work with them right now. A big thanks to those who have contacted me with offers of rain ponchos, prepackaged food, etc. Those are definitely still needed! As always, monetary donations to Safe to Sleep are always very appreciated, and even more so now. Please contact me, Jane Mellers, if you have any questions at janem27442@aol.com or (417)861-2443.
May Clarion Stories: If you have a story you would like to share for the May edition of The Clarion, please email the church office at frontoffice@christepiscopalchurch.com. We are looking for stories about your life, work, and family during this time.
Easter Remembrances: This year we will not be collecting orders for Easter lilies. However, we would still like to encourage you to send us your list of loved ones for remembrances or to honor someone. You do not need to make a donation, but please email frontoffice@christepiscopalchurch.com with your name and sentiment or call the church office at 866-5133 or (417) 298-2185. Please send in your remembrances by no later than Wednesday, April 8.
We've Been Missing You: It's strange seeing the church so empty, and to record a service with not a single person occupying the pews. Please know that we are missing you, and we hope that you are doing well both physically and spiritually. Would you consider taking a photo of you and your family (pets are family too) and sending it to us at frontoffice@christepiscopalchurch.com? If anything, we would like to share them on our Facebook page or create an album to remember this moment in time.
Our Website: Information and changes are being made daily in the news, and in the Episcopal Church. The best place to find our most up-to-date information is on our website at christepiscopalchurch.com. Our homepage has a COVID-19 section right at the top, where we will post the most important news and information. We also post our most recent videos that are available from our [YouTube channel] (https://www.youtube.com/user/CECSpringfield/videos) to the home page, along with other announcements.
Evening Prayer: Join us each night on at https://www.facebook.com/christepiscopalchurchmo/ for Evening Prayer live. You do not need a Facebook account to tune in and view, just use the link above.
Giving: The needs of the church are still present. If you would like to give, you may continue to send in your pledge envelopes or checks. On our website, you can give online easily through our EasyTithe Giving App, via text message, or by using our easyTithe web portal. These can be found on our homepage or at https://christepiscopalchurch.com/give/.
St. Cecilia Choir Trip Canceled: Due to the COVID-19 situation, we have decided to officially cancel the choir trip to Memphis this June. We realize this is a disappointment, but we hope you will understand due to the severity of our current events. If you have any questions or concerns, please contact Kenny Kabak, St. Cecilia Choir Director, at Kabak2667@live.missouristate.edu.
A Brighter Haiti Missouri: We regret to inform you that the Brighter Haiti Missouri event for Friday, May 1, has been canceled. We ask that you consider visiting https://www.lightfromlight.me/abrighterhaitimo/ and using the form found at the bottom of the page to give as generously as you would have in the Diamond Room on May 1.
GoToMeeting: We now have a business-grade GoToMeeting account. GoToMeeting allows anyone to connect to a virtual conference room via smartphone, tablet, PC, Mac, and even landline phone, toll-free. It also allows for video chat. If this is something that you would be interested in using for a meeting, please contact the church office at (417) 298-2185 or email him at frontoffice@christepisocpalchurch.com.
Events on our Website: We will leave all previously scheduled events up on our website calendar rather than delete them off. But for right now, and until you hear from us otherwise, all events are canceled inside or outside of Christ Episcopal Church.
Email Blasts: If you are not signed up for our email blasts, please do so. Contact the church office at 866-5133 or (417) 298-2185, or email frontoffice@christepiscopalchurch.com. If you have signed up, but are no longer receiving our emails, your email provider might have auto flagged us as spam. Contact us by phone or email and we can fix that.
Follow the Greene County Health Department: We highly encourage you to visit their website at https://www.springfieldmo.gov/2853/Health. You can also follow them on social media.
The Diocese of West Missouri
The Right Rev. Martin S. Field, Bishop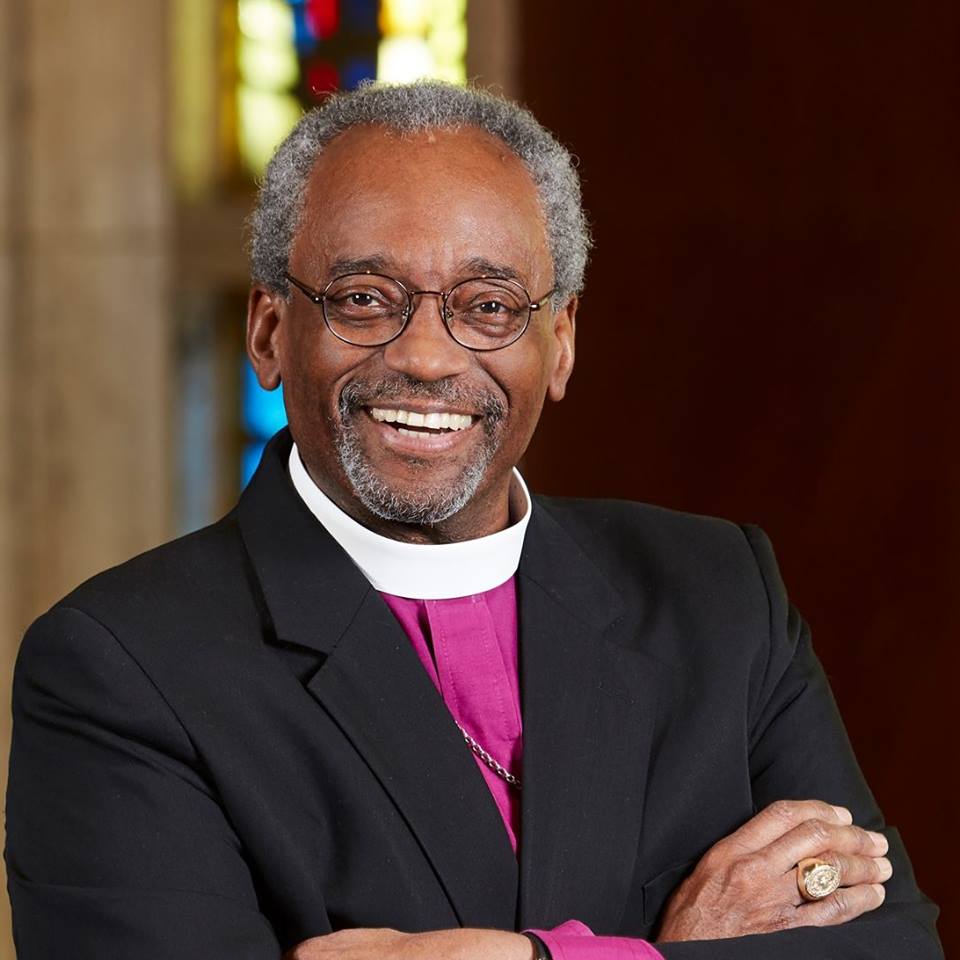 The Episcopal Church
The Most Rev. Michael B. Curry, Presiding Bishop