OUR MISSION
To Know Christ, and to Make Christ Known
LENT, HOLY WEEK, AND EASTER SCHEDULE
Evening Prayer and Agape Dinner: April 10, beginning at 5:30 p.m.
Palm Sunday: April 14, with services at 8 and 10:30 a.m. (with use of incense at 10:30 a.m.)
Maundy Thursday: April 18, at 7 p.m.
Stations of the Cross: April 18 at 5 p.m. through April 19 at 7 p.m.
Good Friday: April 19, at noon and 7 p.m.
Great Vigil of Easter: April 20, at 7 p.m., with the use of incense.
Sunday of the Resurrection: April 21, at 8 and 10:30 a.m.
Second Sunday of Easter: April 28, with Rite I Holy Eucharist at 8 a.m. and Easter Lessons and Carols at 10:30 a.m.
601 East Walnut Street
Springfield, Missouri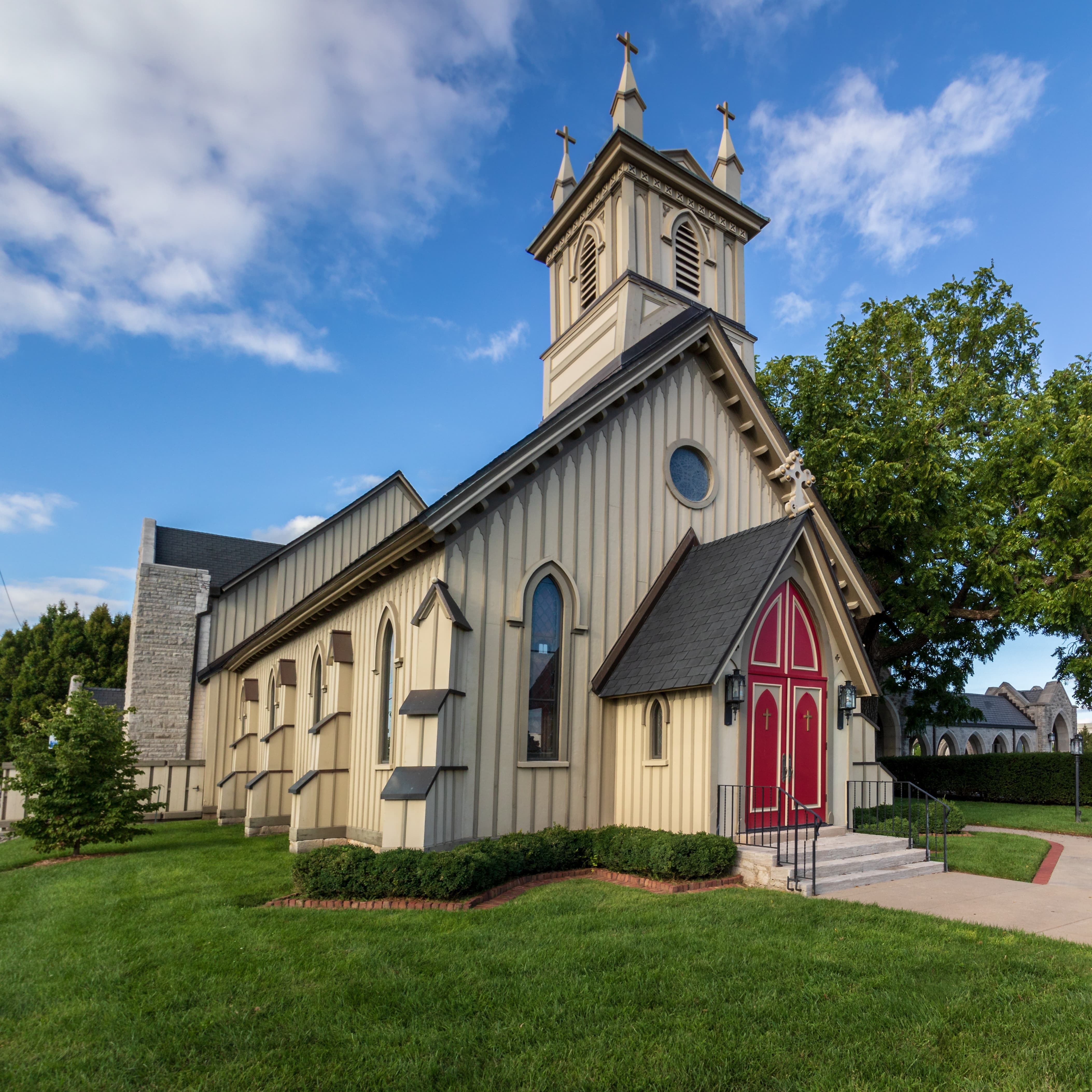 SERVICE TIMES
Our regular worship schedule is as follows:
Sunday mornings at 8 a.m. Rite I Spoken Holy Eucharist, and 10:30 a.m. Rite II Holy Eucharist with children and adult choirs.
Sunday mornings at 9:10 a.m. Adult and Children's Christian Education (Sunday School).
Thursday evenings at 5:30 p.m. Holy Eucharist, with healing service the last Thursday of the month.
601 East Walnut Street
Springfield, Missouri
CHRIST CHURCH WELCOMES YOU
What can you expect from Christ Church? Please take a moment to watch our video find out what our friends and family have to say about Christ Church. Our Mission is "To Know Christ, and to Make Christ Known." Our Vision is to grow as a thriving community in the heart of Springfield recognized for ministry to our congregation, and world.
ANNOUNCEMENTS
-The Big Clean will take place on Saturday, April 20, from 9 a.m. to noon. During this time, members of the Altar Guild will polish the silver and brass, clean the sacristy and sanctuary, and prepare for Easter Vigil. If you would like to volunteer to help clean, please contact the front office at 866-5133 or email frontoffice@christepiscopalchurch.com.
-Artsfest Youth Parking Lot Fundraiser: Artsfest will take place on Historic Walnut Street on Saturday, May 4 and Sunday, May 5 from 10 a.m. to 5 p.m. This two-day spring festival will feature regional artists and crafters, three performance stages, themed activities for kids, and, of course, lots of art! During Arstfest, the CEC Youth will be taking donations for parking in the parking lots. Your donations help cover the cost of many of the youth events and are greatly appreciated. Please be aware that Walnut Street will be closed during Artsfest, and plan your route accordingly.
-Garden Guild Geraniums: Garden Guild will be selling geranium flowers during the first weekend in May! We will be selling four lovely colors of geraniums, including red, white, salmon and a variety of pink. The cost for geraniums is only $5.00, and we are taking pre-orders for all who may be interested. You may pick up your order from 11 a.m. to 1 p.m. Saturday, May 4, or after any of the church services on May 5. To pre-order these lovely flowers, please contact Franz in the front office at 417-866-5133 or email  frontoffice@christepiscopalchurch.com
-An Elegant Evening in the Garden: The Garden Guild invites you to join us for An Elegant Evening in the Garden on Friday, May 10, from 5 to 7 p.m. This fun-raiser benefits the Garden Guild, which keeps the church grounds and garden planted and neat. Hors d'oeuvres and beverages will be served. A silent auction with artwork for sale will also be held. The entry cost is $20, and you may keep your wine glass. Please RSVP to Franz in the front office at 866-5133 or email your RSVP to frontoffice@christepiscopalchurch.com. We hope you will join us for this relaxing evening and we encourage you to bring your friends.
-Spring Community Dinner: The Outreach Committee will host our Spring Community Dinner on Thursday, May 23 at 5:00 p.m. We will need volunteers to assist with the dinner and make dessert bars, cookies, and bring fresh fruit for our guests. There are signup sheets on the bulletin board in the hallway past the church office. If you are unable to work and would like to donate for the cost of the meal, you may place a check in the offering plate with "Spring Community Dinner" on the memo line. If you have any questions please contact Henry Foster, Outreach Committee Chairman by email at hmbfoster@att.net or call 573-719-9937.
The Diocese of West Missouri
The Right Rev. Martin S. Field, Bishop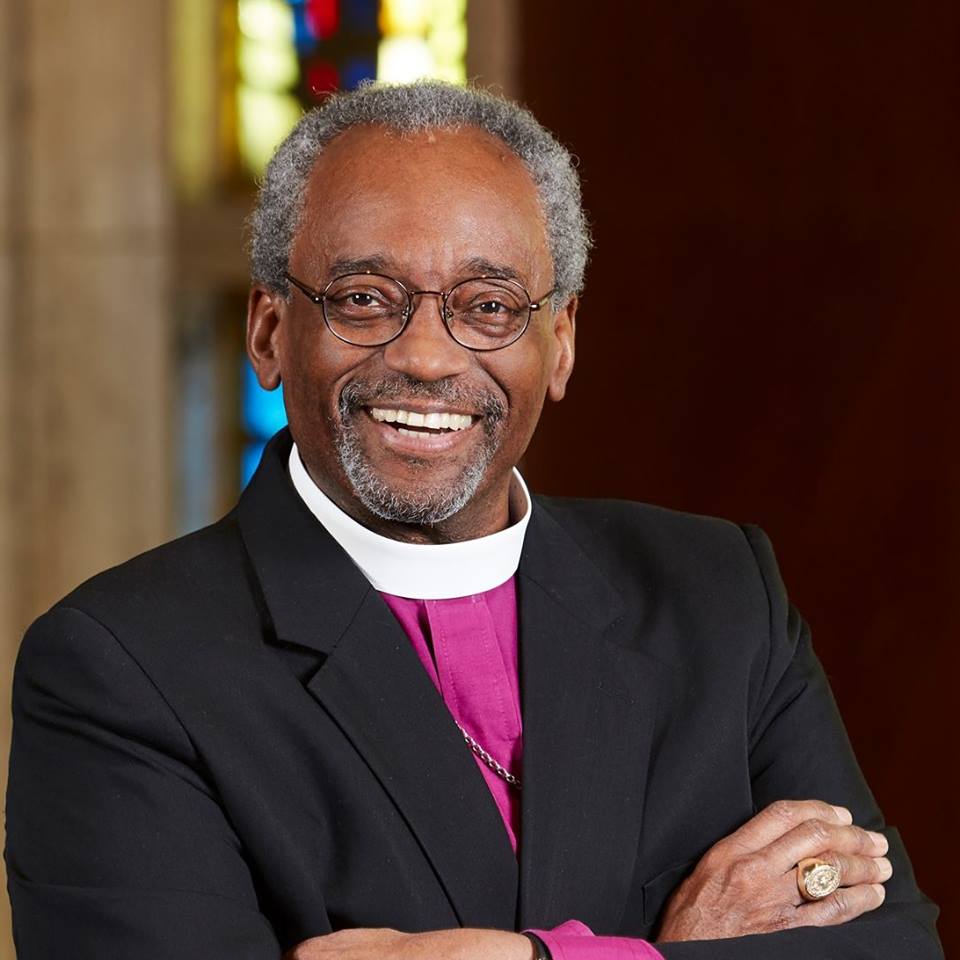 The Episcopal Church
The Most Rev. Michael B. Curry, Presiding Bishop