OUR MISSION
To Know Christ, and to Make Christ Known
Online and In-Person Services and Evening Prayer
Christ Church has resumed in-person services with safety precautions in place. Everyone who attends a in-person service must have their temperature checked and must wear a mask during the service.  If you and your family would like to attend, please sign up at https://reopen.church/r/Zkst53kb so we can allow for contact tracing. Before attending, please read the attendance and safety guidelines.
We have a live reading of Evening Prayer at 5:30 p.m. every day on our Facebook page. You do not need a Facebook account to watch the livestream. Please join us on Facebook to follow along in Evening Prayer.
Our virtual Sunday Worship Services are available on our YouTube channel and are posted each Saturday evening at 7 p.m. They are also posted to our Facebook page, and here on our website (scroll down) for you to watch at any time. If you would prefer to listen to the Sunday service as a podcast, you can find us on Google Play, iTunes, Player FM, and other popular podcast sites (Christ Episcopal Church Podcast, Springfield, MO).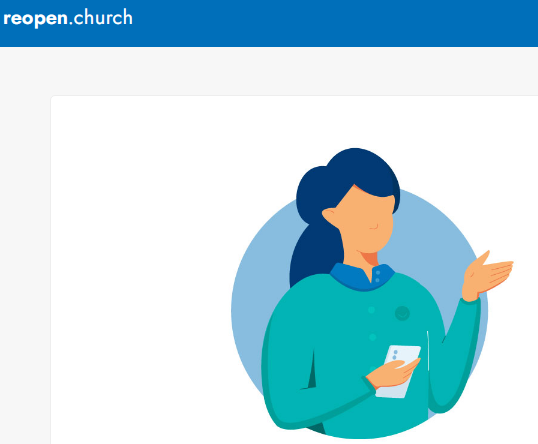 OUR RESPONSE TO COVID-19 AND OTHER NEWS
Check here for our latest updates to the ongoing COVID-19 virus and other important church related news.
Christ Church Reopens
Christ Church has reopened and offers worship and Children's Sunday School at 10 a.m. Please sign up for services by using the Reopen.Church link. Masks are required and temperature checks will be administered upon entry. For a bulleted list of procedures and for the full copy of our reopening plan, please visit our News and Announcements Page.
Christ Episcopal Church Service Videos
You will find our most recent video here each week for those who would like to watch from the safety and comfort of their home. You can view all of our videos on our YouTube Channel by clicking here.
If you don't have a prayer book but would like to follow along, please click here.
Ministry Videos
The Stewardship Committee thanks you for your support of Christ Church and all of our ministries. We ask that you please continue your giving so we can continue and further our mission "To Know Christ and to Make Christ Known."
The financial responsibilities and obligations of the church are still present during this crisis. Aside from mailing in pledge envelopes and checks, here are several ways in which you can continue to give.
Text the dollar amount you would like to give ($x.xx) to 1 (417) 815-5833 to make a one-time donation (smartphone only).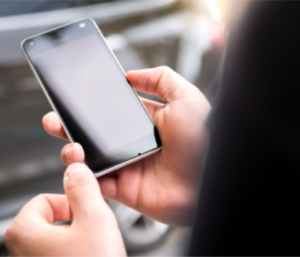 Due to problems with the EasyTithe Giving app we now have access to a new app called Church by MinistryOne, for mobile giving. It is still part of EasyTithe. Please download and install Church by MinistryOne for mobile giving. Its logo is a large white cross with a purple background. Those who have recurring giving already set up in EasyTithe do not need to make any changes. It is recommended that any additional donations be made through the Church by MinistryOne app.
Once downloaded, simply search "Christ Episcopal Church" and select our church. You will see our logo and address, 601 E. Walnut St. You can then make a one-time donation or set up a recurring donation.
If you have any trouble or questions, please contact the church office, 866-5133, and we would be happy to assist you.

Donating online is both simple and secure using our easyTithe portal. From this portal, you can make a one-time donation, or create an account to set up a recurring donation. For questions on how you can give, please contact our Parish Administrator, Sheila McGinn, at 866-5133 or sheila@christepiscopalchurch.com.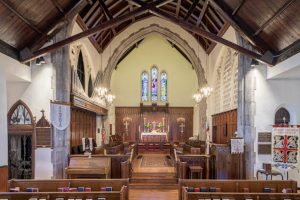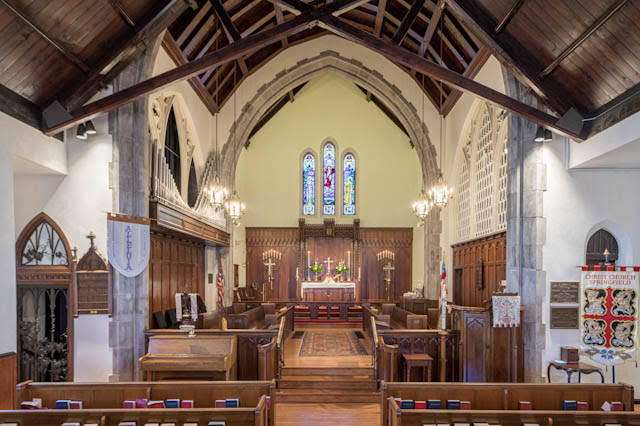 In-Person Worship
Sunday at 10 a.m. Please make a reservation/reservations by clicking this link: https://reopen.church/r/Zkst53kb. You may also call the church office at 417-866-5133. Temperature checks will be administered, and masks are required for worship. Reserve a seat so we can contact trace if needed. For more information, please visit our website at ChristEpiscopalChurch.com. You can also download the in-person worship bulletin at https://christepiscopalchurch.com/bulletins/ and will find it at the bottom of the page.
Virtual Worship
Sunday Ante-Communion Services, Posted each Saturday evening at 7 p.m. to our YouTube channel, Facebook page, and website.
Believe Give Connect 2021: Thank you for your pledge for the 2021 Believe, Give, Connect campaign. If you have not yet filled out a pledge card or need an extra, contact the church office at 866-5133. You can also visit our website at ChristEpiscopalChurch.com/give and fill out a card online. Keep an eye on the announcements and we will soon update you on the status of the campaign.
Daylight Saving Time: Don't forget to set your clocks backward (fall back) by 1 hour before you go to bed on Saturday, October 31, for Daylight Saving Time.
Bass Pro Marathon Sunday, November 1: The 14th Annual Bass Pro Shops Conservation Marathon is being held on Sunday, November 1, and will encompass the entire center section of the city from east Trafficway to Sunset and from Kansas Expressway to Ingram Mill. Since our Sunday morning worship service takes place after 9 a.m., we will experience significantly fewer delays due to runners either being out of the downtown area or spread out enough to have minimal impact on drivers. We encouraged you to consider altering your usual routes to church, using Chestnut Expressway and National Avenue to Walnut Street to arrive with less delay.
For a full map of the run, please click here.
The Interfaith Alliance of the Ozarks will host an Election Day Interfaith Prayer service and candle lighting on November 3 at South Street Christian Church. The service will begin at 7:30 p.m. and will last about an hour. Physical distancing and masks are required. For more information and to RSVP, please contact the church office.
Confirmation and Reception: If you participated in our confirmation classes in early 2020 and would like to be received or confirmed, please contact the church office at 866-5133 or email frontoffice@christepiscopalchurch.com and let us know as soon as possible. The next confirmation and reception will be held at St. John's Episcopal Church on Saturday, December 5 beginning at 2 p.m. The deadline for submissions isThursday, November 26.
New Ministry Videos: Each week, the Stewardship committee at Christ Church will be releasing videos featuring our ministries, volunteers, and staff. Last week we released The Well of Life . This week we released Bissett Elementary. If you have not had a chance to watch them you can find them on our website, Facebook, or YouTube page.
Rare Breed will continue to distribute sack lunches for the time being. If you are feeling creative, we can still do some individually wrapped items such as burritos, chicken wraps etc. Additionally, the Rare Breed 2021 schedule is now available for those who would like to sign up. You can do so at https://bit.ly/2HRMAGn. For additional questions or suggestions on how you can support homeless youth in Springfield, please contact Melissa Hall at mhall_5kpf@sbcglobal.net.
The Outreach Committee will sponsor a To-Go Dinner on Thursday, November 19. The senior youth will be helping along with volunteers from Christ Church. The number of volunteers will be limited this year, but if you would like to volunteer please let us know by contacting the church office. We will collect donations of clothing such as coats, gloves, and hoodies, or you can drop off or mail-in cash or checks to the Outreach Committee for the dinner.
Thanksgiving Eve Service, Holiday Closing: In lieu of our usual Thanksgiving Eve Service at Christ Church, this year we will incorporate the Prayers for Thanksgiving into our live Evening Prayer service on Facebook. We hope you will join us on Wednesday, November 25, at 5:30 p.m. on Facebook live for Evening Prayer and our Prayers for Thanksgiving. Additionally, this is a reminder that the church office will be closed on November 26 and 27 for the Thanksgiving holiday.
Bissett Elementary: We are currently seeking donations for the Cents of Pride Store at Bissett Elementary. The purpose of the store is to encourage children to attend daily and to reinforce positive behavior in the classroom. If they behave and attend, they receive points they can then use to buy a variety of items from the Cents of Pride store. Some ideas for donations include hula hoops, yo-yo's, troll dolls, plastic animals, accessories for girls (nail products, hair, perfume), small and large baby dolls, stuffed animals, jewelry, hot wheels, Frisbees, Barbies, Fidget Spinners, Shopkins, balls (baseball, football etc.), Legos, Transformers, action figures, art kits (Wal-Mart, Target), board games, gifts for moms and dads (especially at Christmas), scooters (small for younger and big for 4th-5th grade), and bicycles of varying sizes. For more information, please contact Kathy Sheppard at 417861-9971 or kathysheppard1950@gmail.com.
Giving Sunday Virtual Choir Performance: If you have not had a chance to watch the Giving Sunday performance from the St. Gregory Choir you can find it on our YouTube Channel or view it on our website at ChristEpiscopalChurch.com/Give.
Adult Forum: The Adult Forum has resumed virtual meetings on Sundays from 9 to 9:30 a.m. We will be using GoToMeeting and you can join us Sunday morning by using this link: https://global.gotomeeting.com/join/606727653, or by dialing 1-866-899-4679 followed by the access code 606-727-653.
Evening Prayer, live each evening at 5:30 p.m. on our Facebook page. If you would like to lead us in Evening Prayer once a week we would love to have more of our members participate! All you need is a good camera and a stable internet connection to Facebook in order to stream. If you are interested please contact the church office at 866-5133 or email frontoffice@christepiscopalchurch.com.
Safe to Sleep: While the shelter is limiting guests to twenty each night, needs continue for large cans of regular coffee, powdered drink mixes, individually wrapped snacks, disinfectant spray and wipes, and small rolling suitcases and backpacks. As always, there are never enough volunteers. If you are interested in learning more about serving or giving opportunities, please contact me at 417-861-2443 or janem27442@aol.com. Jane Mellers
Giving: The needs of the church are still present. If you would like to give, you may continue to send in your pledge envelopes or checks. On our website, you can give online easily through our easyTithe Giving App, via text message, or by using our easyTithe web portal. These can be found on our homepage or at https://christepiscopalchurch.com/give/.
Readings For Next Sunday, The Twenty-Third Sunday After Pentecost
Joshua 24:1-3a, 14-25, Wisdom of Solomon 6:12-16 or Amos 5:18-24
1 Thessalonians 4:13-18
Matthew 25:1:13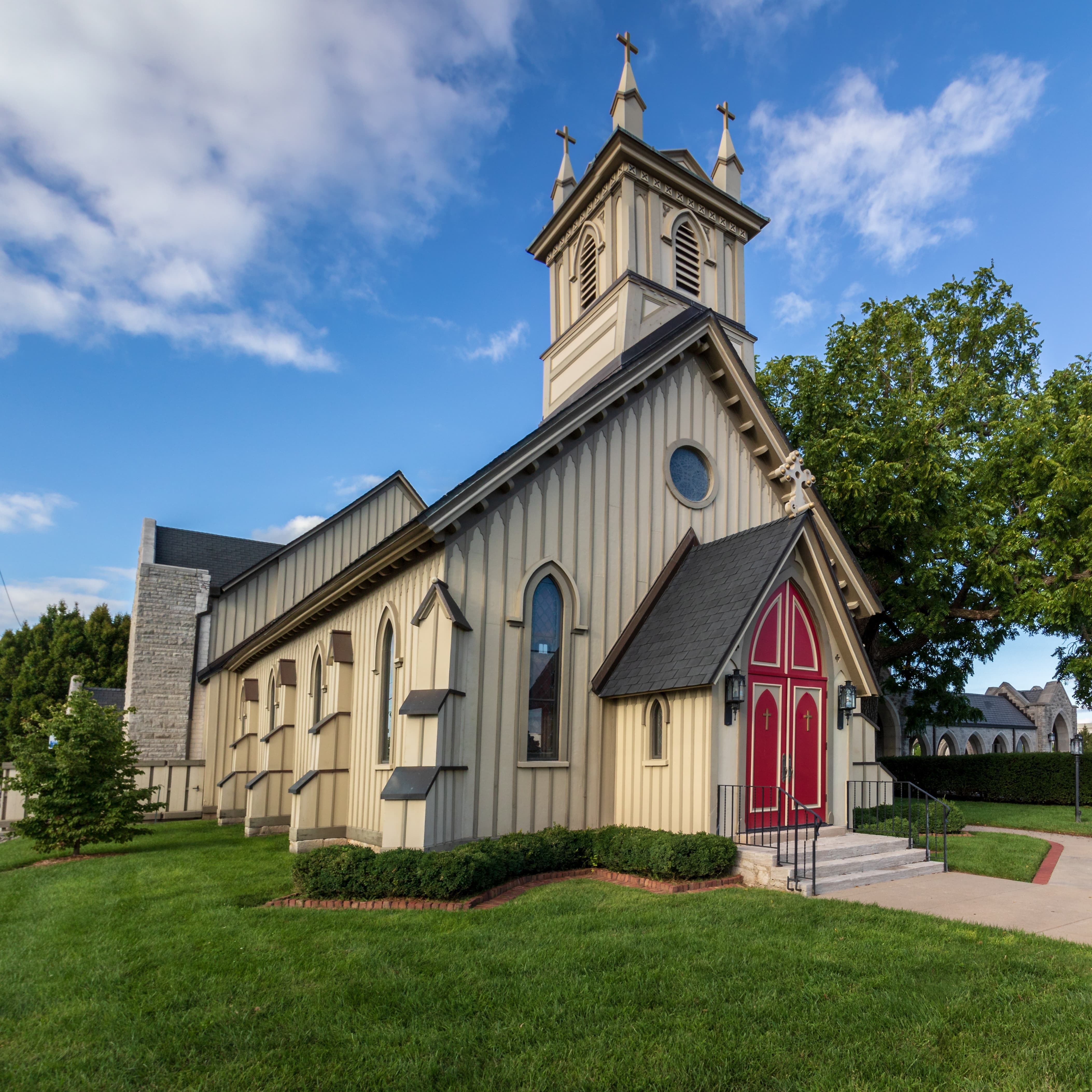 REGULAR VIRTUAL WORSHIP SCHEDULE
Evening Prayer: Each evening at 5:30 p.m. live on our Facebook page.
Holy Eucharist/Ante-Communion: Each Sunday at 10 a.m. on YouTube, Facebook, and here on our homepage.
601 East Walnut Street
Springfield, Missouri
CHRIST CHURCH WELCOMES YOU
Christ Episcopal Church Welcomes All People.
We welcome you to participate fully in worship, fellowship, and service opportunities – regardless of your race, age, sex, national origin, marital or family status, disability, sexual orientation, gender identity, socioeconomic status, level of education, religious background, or political viewpoint. Regardless of your background or identity, we believe that you are made in the image of God, and we are excited to welcome you to Christ Episcopal Church.
UPCOMING SPECIAL EVENTS
Please note that as of our reopening select special events will now be added back to the calendar.
There are no upcoming events to display at this time.
The Diocese of West Missouri
The Right Rev. Martin S. Field, Bishop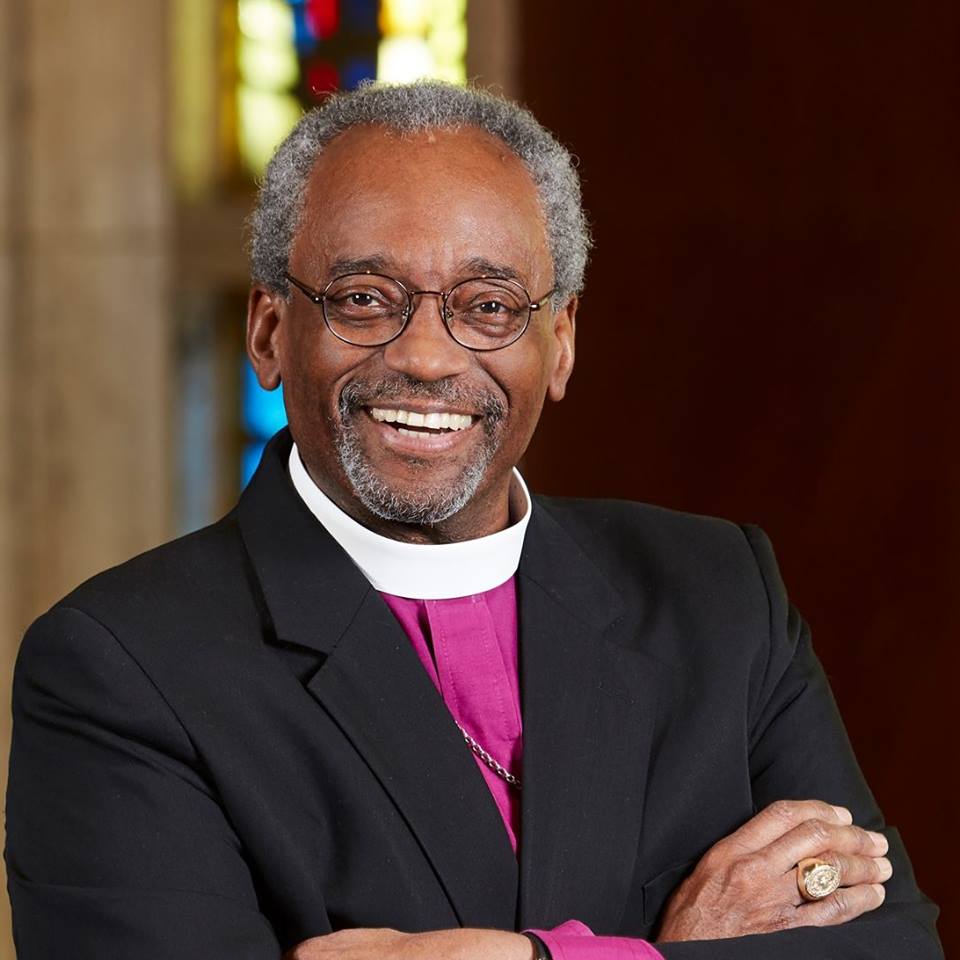 The Episcopal Church
The Most Rev. Michael B. Curry, Presiding Bishop