OUR MISSION
To Know Christ, and to Make Christ Known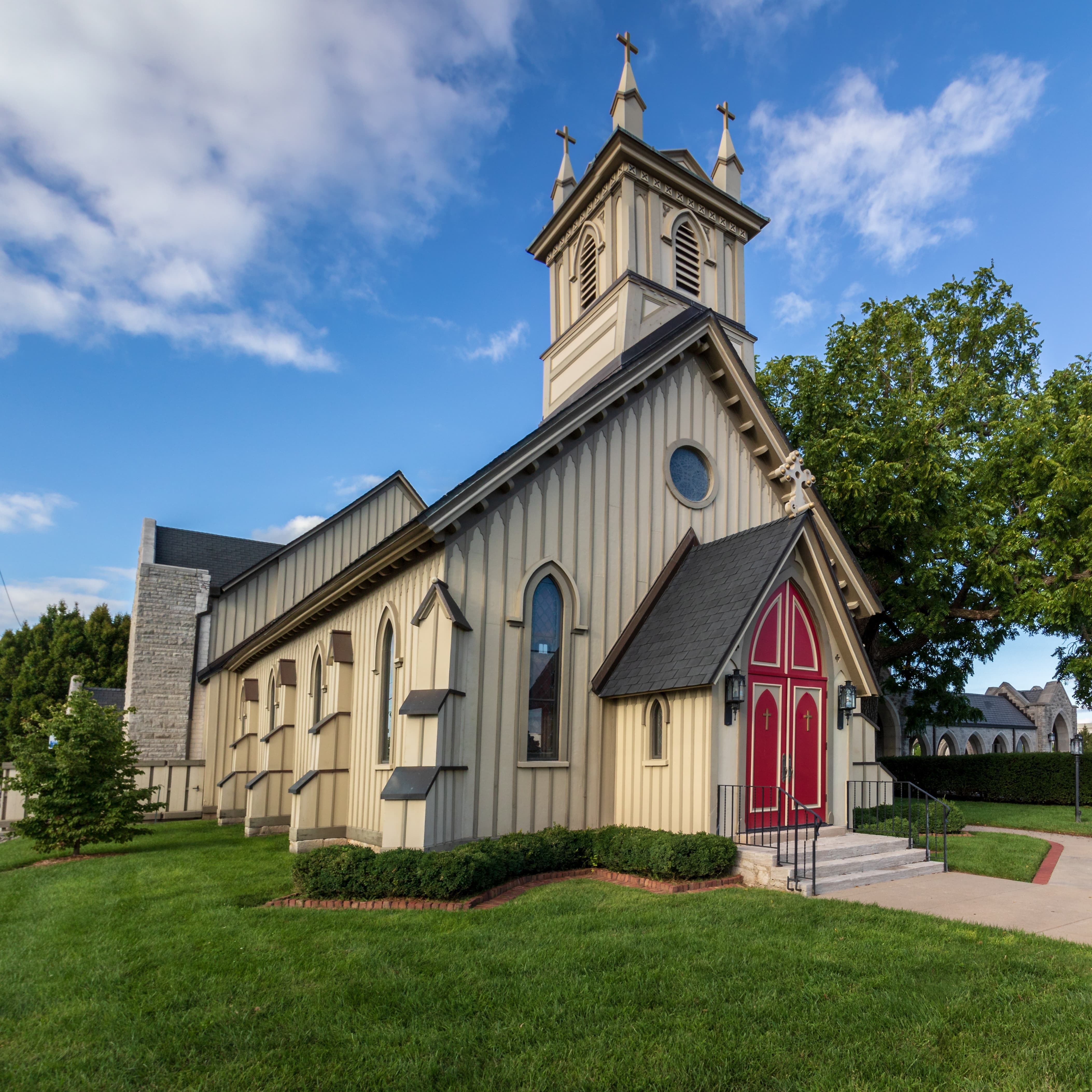 WORSHIP SCHEDULE
Our regular worship schedule is as follows:
Sunday mornings at 8 a.m. Rite I Spoken Holy Eucharist, and 10 a.m. Rite II Holy Eucharist with children and adult choirs.
Sunday mornings at 9:10 a.m. Adult and Children's Christian Education (Sunday School).
Thursday evenings at 5:30 p.m. Holy Eucharist, with healing service the last Thursday of the month.
601 East Walnut Street
Springfield, Missouri
CHRIST CHURCH WELCOMES YOU
See what the Paulette families have to say about Christ Church and our impact on the local community.
Fellowship Night, Oktoberfest: October's fellowship night will be an Oktoberfest theme. On October 16, beginning at 6 p.m., we invite all to join us for games, bratwurst and other German foods, root beer, and beer! There will be something for everyone. We will offer food in the parish hall, the youth will be leading games for the children and young at heart, and there will be a beer garden in the garden area for adults. Each adult attendee will receive a limit of two drink tickets for the beer garden.
Safe To Sleep Needs You: If you have been thinking about serving at Safe to Sleep, please visit Pathways United Methodist Church at 1232 E. Dale on Monday, October 21 at 7:00 p.m. where Christ Church members Mary Luke and Jane Mellers will be there that evening to give you a walkthrough. Other special needs for October are liquid dish soap, rain ponchos, hair brushes, dry coffee creamer, and paper napkins. Always needed (in addition to volunteers) are small rolling suitcases. The Safe to Sleep donation bin is located by the elevator at Christ Church. For more information, please contact the church office at 866-5133 or email frontoffice@christepiscopalchurch.com.
Onesolepurpose: Thank you and congratulations to everyone at Christ Church for your donations for Bissett shoes. We have met our goal again this year, and every child at Bissett will be receiving a new pair of shoes! We will need volunteers on October 10 at 8:15 a.m. to distribute shoes to the children of Bissett. If you would like to volunteer, donate, or have questions contact the church office at 866-5133 or email frontoffice@christepiscopalchurch.com.
St. Mary's Guild Fall Party: We invite you to join the women of Christ Church for a fall party on Sunday, October 20, from 4 to 6 p.m. For location, details and to RSVP, please contact the church office at 866-5133 or email frontoffice@christepiscopalchurch.com. We are happy to provide transportation if needed. If you need a ride, please let us know in your RSVP.
Altar Flowers: We have an opening for altar flower donations for October 20. If you would like to donate altar flowers for this date, please contact the church office at 866-5133 or email frontoffice@christepiscopalchurch.com with your name and sentiment.
Christ Church Choir Concert and Picnic: We invite you and your family to join us for a choir concert, performed by the St. Gregory and St. Cecilia choirs, with a family picnic on October 27. We will gather in the parish hall at 5:15 p.m. We will be serving hamburgers bratwurst, veggie burgers, hot dogs, chips, and will have a variety of condiments. Beverages will be provided. Please bring your favorite dessert, vegetable, or salad. Sign-up sheets are available on the bulletin board just past the church office.
Friday Flix: On November 8, a movie and date night for adults will be held at Christ Church in the parish hall.  We will be showing The Greatest Game Ever Played.  On November 15, a movie night for children and families will be held in the parish hall.  The family movie will be Mary Poppins Returns.  Popcorn will be provided at both movie night events, and wine will be served during the date night event.  Doors will open at 6:00 pm and movies will begin at 6:30 pm.  Seating will be available, but feel free to bring lawn chairs, favorite stuffed animal, blankets, pillows and snacks for the movie!
Next to New: As you are bringing out your fall clothes and deciding what you do not need and/or want, please remember to donate your men's and women's clothing to Next to New. Yes, we do consign clothing, but we also happily accept your generous donations. Your donations are very important. Donate Mon-Fri from 10 a.m. to 4 p.m. at the back door. For donations, we do not require the clothing to be seasonal, but we do appreciate your bringing us only those items that fit our name: Next-to-New. We also accept donations of purses, scarves, jewelry, belts, ties, hats, and shoes.
The Diocese of West Missouri
The Right Rev. Martin S. Field, Bishop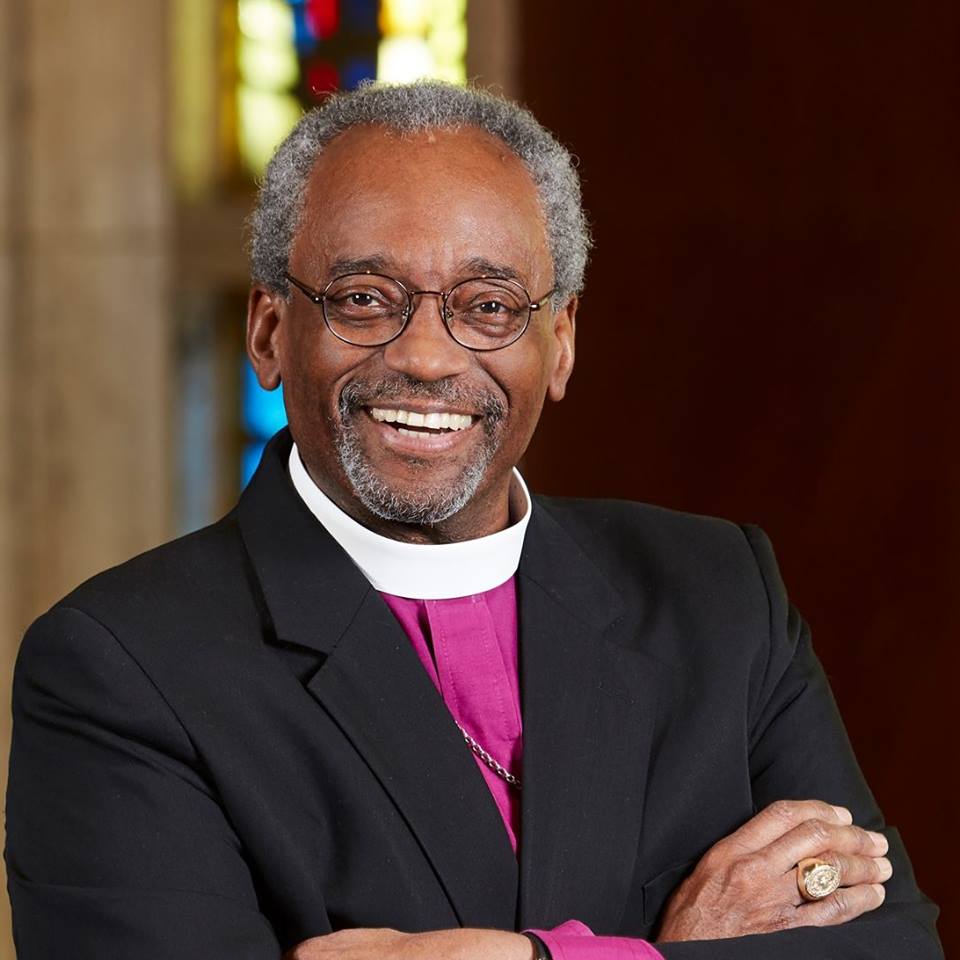 The Episcopal Church
The Most Rev. Michael B. Curry, Presiding Bishop