OUR MISSION
To Know Christ, and to Make Christ Known
Sign up and Reserve a Seat for In-person Worship Services
To sign up for in-person worship, click here.
Everyone who attends an in-person service must have their temperature checked and must wear a mask during the service. Before attending, please read the attendance and safety guidelines.
We have a live reading of Evening Prayer at 5:30 p.m. every day on our Facebook page. You do not need a Facebook account to watch the Livestream. Please join us on Facebook to follow along in Evening Prayer.
Our virtual Sunday Worship Services are available on our YouTube channel and are posted each Saturday evening at 7 p.m. They are also posted to our Facebook page, and here on our website (scroll down) for you to watch at any time. If you would prefer to listen to the Sunday service as a podcast, you can find us on Google Play, iTunes, Player FM, and other popular podcast sites (Christ Episcopal Church Podcast, Springfield, MO).
Evening Prayer and Lenten Programs
We invite you to join us at Christ Church each Wednesday in lent for in-person evening prayer at 5:30 p.m. Please reserve a seat by visiting our Reopen.Church page. This service will also be livestreamed to our Facebook and YouTube Channel.
Evening Prayer will be followed by a Lenten program. This program is for all ages and will be approximately an hour in length. Each week we will be doing a service project for a different population, as we consider how we can help our world, community, church, family, and self.
Community Blood Drive at Christ Church
The Outreach Committee will sponsor a blood drive in partnership with the Community Blood Center of the Ozarks on March 24 from 12 p.m. to 5 p.m. We are looking for volunteers to join us in the parking lot at Christ Church to donate blood. More than 200 donations of blood are required in our region each day and 65% of those donations come from donors like you attending a mobile blood drive. If you would like to sign up and donate blood, please use the following link to pick a time and then create an account to donate.  https://donate.cbco.org/donor/schedules/drive_schedule/127885
Christ Episcopal Church Worship Videos
You will find our most recent video here each week for those who would like to watch from the safety and comfort of their home. You can view all of our videos on our YouTube Channel by clicking here.
If you don't have a prayer book but would like to follow along, please click here.
Christ Episcopal Church Ministry Videos
We hope you enjoy this short montage of our various ministries that remained active in 2020. A special thank you to our ministers, and thank you for your support of Christ Church and our many ministries in 2020.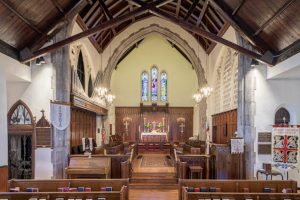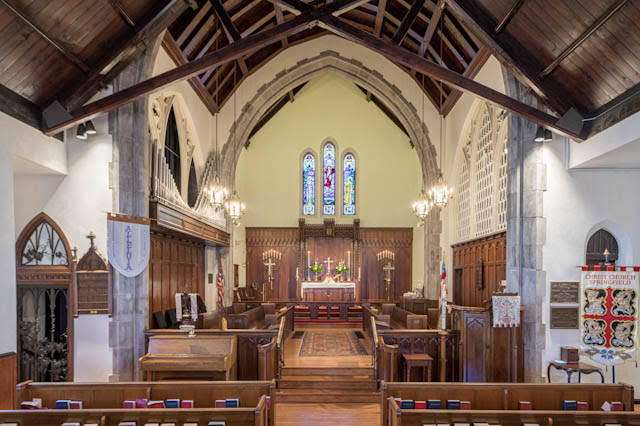 In-Person Worship
Sunday at 8 a.m. and 10 a.m. Please make a reservation/reservations by clicking this link https://reopen.church/r/Zkst53kb. You may also call the church office, 866-5133. Temperature checks will be administered, and masks are required for worship. Reserve a seat so we can contact trace if needed. For more information, please visit our website at ChristEpiscopalChurch.com. You can also download the in-person worship bulletin at https://christepiscopalchurch.com/bulletins/ and will find it at the bottom of the page.
Virtual Worship
Sunday 10 a.m. Service, livestreamed each Sunday our YouTube channel.
Adult Forum: This week we will begin our book discussion of "Dust Bunnies in the Basket" by Tim Schenck. You can find a copy of it on Amazon or Forward Movement. To join us via GoToMeeting, please contact the church office at 866-5133 or email frontoffice@christepiscopalchurch.com.
The Support Group for Dementia Caregivers will meet on February 21 at 2 p.m. via Zoom. If you are interested in joining please contact the church office at 866-5133 or email frontoffice@christepiscopalchurch.com.
Blood Drive: The Outreach Committee will be sponsoring a blood drive through the Community Blood Center of the Ozarks on March 24 from noon to 5 p.m. You can sign up to donate for the blood drive with the following link: https://bit.ly/3pzoekt.
The Overseas Podcast: In support of our friends over at LightfromLight be sure to check out the Overseas podcast. Each week, Dr. Tram Jones will release a short episode that highlights a recent medical case or daily life in Haiti. You can find the podcast in the Apple Podcast App, Spotify, or Google Podcasts.
Christ Church Cookbook: Let's make a cookbook! Since we cannot have our annual soup supper and chili cook-off this year, and we are all going to miss sharing in the food and the time together as we observe Lent, we wanted to come up with a way to adapt our traditions. One way to do that is to share the recipes we would have made for each other. I am asking each of you to please submit your favorite chili, soup, and bread recipes. Since the children were also offered peanut butter and jelly sandwiches at the soup suppers, there will be a category for favorite PB & J. (Anyone ever try pickles on their peanut butter sandwiches?). Recipes may be submitted via e-mail (maryb@christepiscopalchurch.com) or via snail mail (Christ Episcopal Church, 601 E. Walnut, Springfield, MO 65806). You may also bring a copy of your recipes to church and give it to Franz or to Mary B. You may submit more than one recipe! The more recipes we get, the better the cookbook will be.
Everything Holy: The Diocese of West MO encourages you to sign up for Everything Holy. Each month, you will receive a mix of formation activities that is inclusive of all ages and household types. For more information or to sign up visit www.diowestmo.org/everythingholy or call 816-471-6161 ext 109.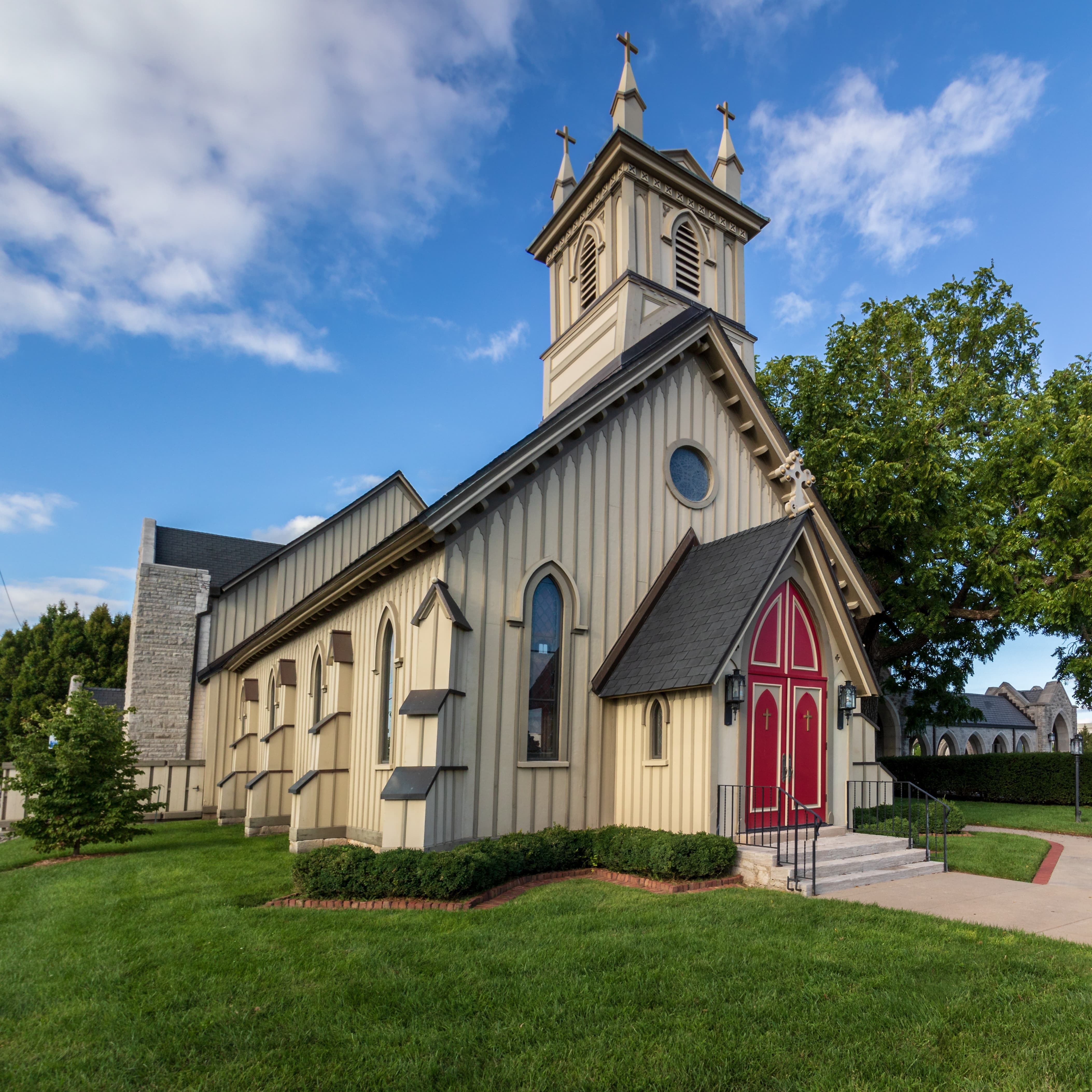 REGULAR VIRTUAL WORSHIP SCHEDULE
Evening Prayer: Each evening at 5:30 p.m. live on our Facebook page.
Holy Eucharist/Ante-Communion: Each Sunday at 10 a.m. on YouTube, Facebook, and here on our homepage.
601 East Walnut Street
Springfield, Missouri
CHRIST CHURCH WELCOMES YOU
Christ Episcopal Church Welcomes All People.
We welcome you to participate fully in worship, fellowship, and service opportunities – regardless of your race, age, sex, national origin, marital or family status, disability, sexual orientation, gender identity, socioeconomic status, level of education, religious background, or political viewpoint. Regardless of your background or identity, we believe that you are made in the image of God, and we are excited to welcome you to Christ Episcopal Church.
UPCOMING SPECIAL EVENTS
Please note that as of our reopening select special events will now be added back to the calendar.
There are no upcoming events to display at this time.
The Diocese of West Missouri
The Right Rev. Martin S. Field, Bishop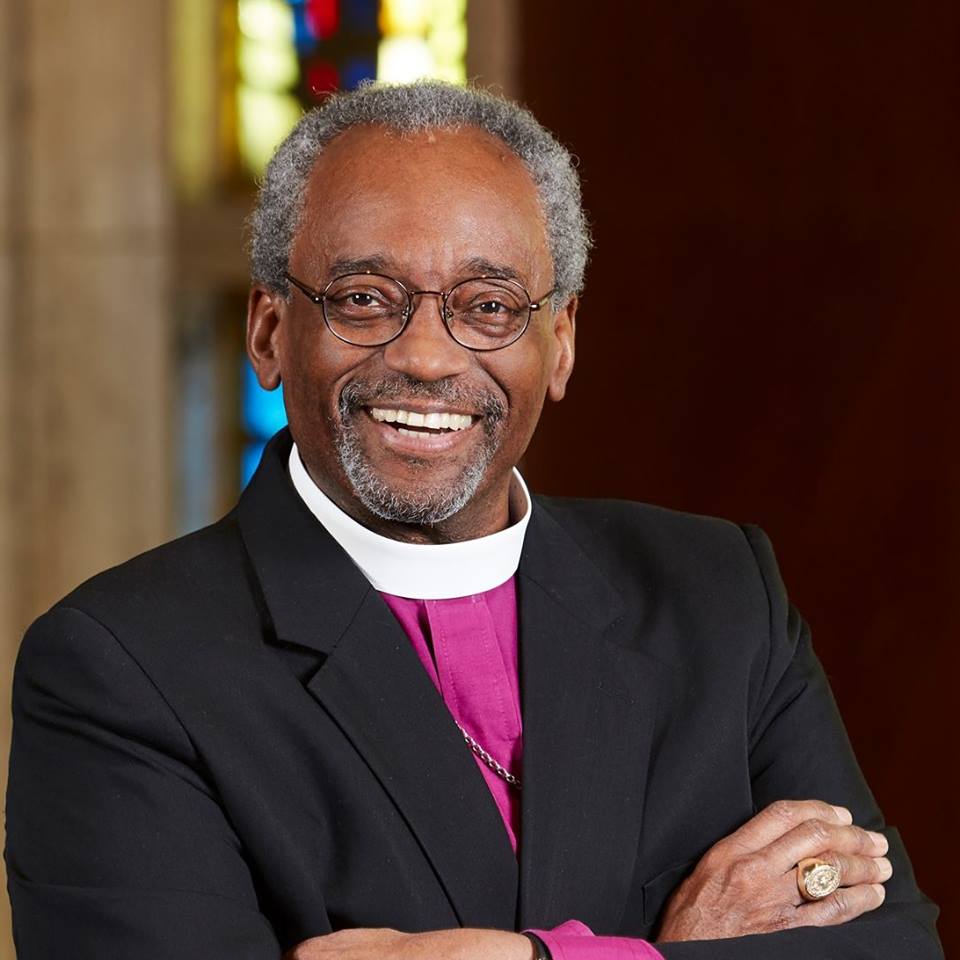 The Episcopal Church
The Most Rev. Michael B. Curry, Presiding Bishop