OUR MISSION
To Know Christ, and to Make Christ Known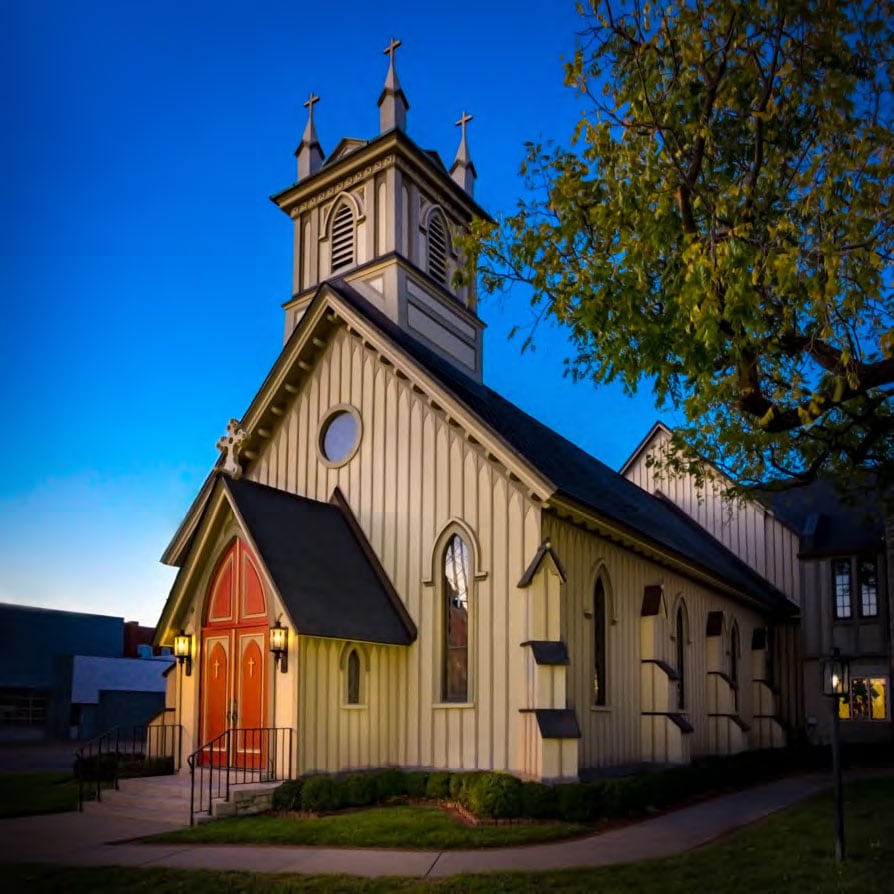 UPCOMMING SPECIAL WORSHIP SERVICES
Candlemas, Sunday February 2 at 8 and 10 a.m., Rite II Holy Eucharist.
Ash Wednesday, February 26 at noon and 7 p.m., Children's service at 5:30 p.m., Rite I Holy Eucharist.
REGULAR WORSHIP SCHEDULE
Our regular worship schedule is as follows:
Sunday mornings at 8 a.m. Rite I Spoken Holy Eucharist, and 10 a.m. Rite II Holy Eucharist with children and adult choirs.
Sunday mornings at 9:10 a.m. Adult and Children's Christian Education (Sunday School).
Thursday evenings at 5:30 p.m. Holy Eucharist, with healing service the last Thursday of the month.
601 East Walnut Street
Springfield, Missouri
CHRIST CHURCH WELCOMES YOU
Christ Episcopal Church Welcomes All People.
We welcome you to participate fully in worship, fellowship, and service opportunities – regardless of your race, age, sex, national origin, marital or family status, disability, sexual orientation, gender identity, socioeconomic status, level of education, religious background, or political viewpoint. Regardless of your background or identity, we believe that you are made in the image of God, and we are excited to welcome you to Christ Episcopal Church.
Parish Chili Cook-Off: Our 3rd Annual Parish Chili Cook-Off will be held on Wednesday, January 29, from 6–8 p.m. in the Parish Hall. This event is being sponsored by the youth group and the cost is free, but voting will be by the chili that receives the most money in the voting jar. Proceeds will be donated to Rare Breed. If you would like to enter your winning chili recipe or have any questions, please contact Aubrey Smith at youth@christepiscopalchurch.com. If you plan on bringing a chili please let us know by signing up here.
Adult Forum: Beginning on January 19, we will hold a series of Anglican Identity classes for those who are new to the Episcopal Church and for the long-term members who would like a refresher course in the church's teaching. This series will also serve as preparation for those who wish to make a "mature public affirmation" of their Baptismal faith through confirmation or reception.
Altar Flowers: We are currently taking reservations for altar flowers for February through December 2020. If you have a date you would like to reserve, please contact the church office at 866-5133 or email frontoffice@christepiscopalchurch.com. Reservations are on a first-come, first serve basis. Altar flowers are $48.00, and upon request, you are more than welcome to split the cost and share a date with another parishioner.
Candlemas Service: At both services on Sunday, February 2, everyone is invited to bring a special candle from home to be blessed as we celebrate the Feast of the Presentation of Jesus in the Temple, also known as Candlemas. The candles can then be used throughout the year for personal meditation, in times of stress or sickness, or simply as a reminder of the Light that came into the world through Jesus Christ. The church will also provide candles for parishioners to take home. A freewill offering is welcome.
Please join the Springfield-Drury Civic Orchestra for the premiere of a new choral/orchestral work, Of These Years I Sing, by award-winning composer, Carlyle Sharpe, based on the poetry of Walt Whitman, and featuring the Drury Chorale and mezzo-soprano, Ann Marie Daehn. The program also includes Beethoven's Choral Fantasy with pianist, Clara Christian, and guest conductor, Jim Davidson, as well as the winner of the Charles R. Hall Young Artist Competition, and will premier at the Juanita K. Hammons Hall for the Performing Arts on February 5, at 7:30 p.m. Tickets via hammonshall.com or at the door.
Our yearly Annual Meeting will be held on February 9 directly after the 10 a.m. service in the parish hall. A brunch will be served during the annual meeting. We will not have Sunday school for this day and children will eat together upstairs in the KFC room.
Winter Community Dinner: The Outreach Committee will host our Winter Community Dinner on February 20, at 5 p.m. We will be counting on members of our parish to work and make dessert bars, cookies and bring fresh fruit for our guests. Sign-up sheets can be found on the bulletin board at the end of the hallway, past the church office. If you would like to donate for the cost of the meal, place your check in the offering plate with Winter Community Dinner on the memo line. If you have questions contact the church office at 866-5133.
Bissett Cents of Pride: Our next store day for Bissett will be held on Thursday, February 20 from 8 a.m. to 1 p.m. We could use two to three volunteers to help run the store. We could also use your help stocking the Bissett Cents of Pride store. For questions or more information, contact the church office at 866-5133.
Safe to Sleep: Special needs this month are gloves, rain ponchos, razors, travel size toothpaste, brushes & combs, cleaning rags or old towels, and always needed are backpacks, small rolling suitcases, and volunteers. Thanks so much for your generosity to the ladies who shelter each night at Safe to Sleep. For more information, please contact the church office at 866-5133.
The Diocese of West Missouri
The Right Rev. Martin S. Field, Bishop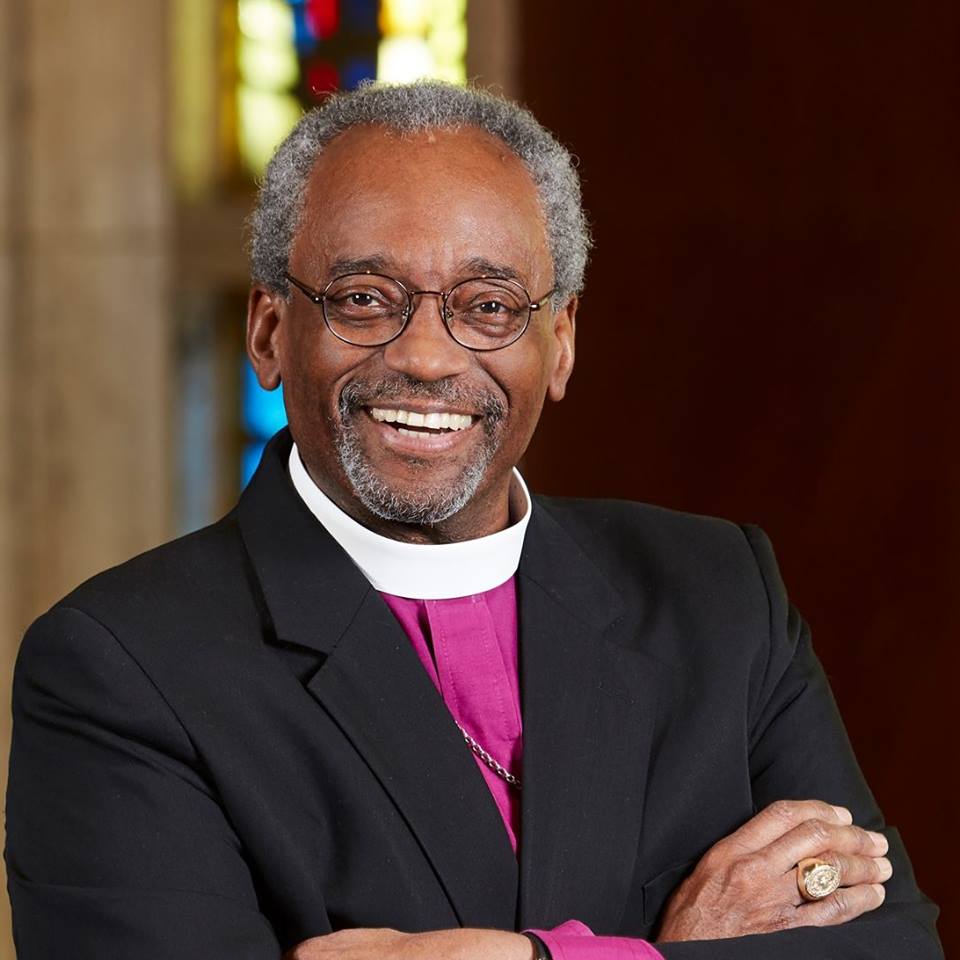 The Episcopal Church
The Most Rev. Michael B. Curry, Presiding Bishop