OUR MISSION
To Know Christ, and to Make Christ Known
Where to Watch Services and Evening Prayer
Every evening for the next week, we will have an Evening Prayer service on our Facebook page. You do not need a Facebook account to watch the live stream. Please join us on Facebook to follow along in Evening Prayer.
Our Sunday Worship Services are available on our YouTube Channel. They will also be posted to our Facebook page and below on our website for you to watch at any time.
OUR RESPONSE TO COVID-19
Check here for our latest updates to the ongoing COVID-19 virus.
Reopening Update From Christ Church, May 13, 2020
Dear People of Christ Episcopal Church:
Greetings in the name of our Lord and Savior Jesus Christ. I hope you and your loved ones are safe and healthy. We love you and pray for you daily.
At all times, but especially now, we draw inspiration, strength and hope from the Holy Scriptures. The Psalms in particular speak to us whose hearts are heavy because of the COVID-19 pandemic. "For God alone my soul in silence waits;"  Psalm 62, verses one and two, states: "from him comes my salvation. He alone is my rock and my salvation, my stronghold, so that I shall not be greatly shaken."
We are reassured by these words and hope you are, too. God is with us in love always and will see us through this crisis as he has every other crisis.
A member said the other day, "I miss my church, and I miss my friends." We, too, eagerly await the day when we will gather once again for worship in our beautiful, historic nave, as well as for Christian education for adults and children, for service to our community, and for fellowship. We are planning for that day of reopening, and it will come.
We, the rector and wardens, as well as the vestry and staff, in consultation with Bishop Field, are developing a plan that outlines how we will conduct worship and keep everyone safe who attends. We will submit that plan to the bishop for his approval; and when we receive it, we will announce it and the date of our first in-person service or services. We hope we will be able to reopen in mid to late June, although it could be later, depending on progress in further reducing the number of infections and deaths from the virus in Springfield and Greene County.
One of the bishop's requirements in approving a plan is that for two consecutive weeks infections and deaths must decline in a community. We are encouraged, as are our local leaders, that our numbers here—and we know these numbers represent our fellow human beings and God's children—are far lower than in other communities our size in the Midwest. But we have yet to see the two-week decline. If you go to the Springfield-Greene County Health Department web site at www.springfieldmo.gov, you will see the imprint of the virus here, which we hope will continue to grow fainter until it disappears.
When we do return to our church, however, only a small number of people will be able to worship in the nave at one time—the order now limits that number to no more than 25 total—and then with six feet distance among people. People may sit together in family groups, one to a pew, with other worshipers in remaining pews. Some pews will be roped off to create that safe distance. We must wear face masks, except for infants. And we will need to wash our hands thoroughly or use sanitizer. There will be no passing of the peace or other physical contact. Communion will be in one kind, the bread, which will be placed into your hands. Other precautions will be detailed in our comprehensive reopening plan. We want you to be safe when attending worship and other authorized activities here.
In the meantime, we need to work together to prevent further infections and deaths in the community at large. We can do so by continuing to follow the Springfield-Greene County Road to Recovery orders, limiting unnecessary travel and exposure to the virus or potentially exposing others to it; practicing social distancing; wearing face masks in public; and washing our hands or otherwise sanitizing them, among other protocols.
Until reopening,  please continue to worship with us online. We offer daily Evening Prayer at 5.30, and many of you are joining us for it, as well as participating in our weekly virtual Sunday service of Scripture readings, sermon, prayer and Spiritual Communion. These services are available on our Christ Episcopal Church, Springfield Facebook Page, our church website, www.christepiscopalchurch.com, and on our Christ Church YouTube Channel. Why not invite a friend or family member to join you for these virtual services? They provide God's grace to help us live amid the fear, uncertainty and stress that the virus has brought us.
And thanks to the many of you for continuing to send in your pledges and contributions by mail or through online giving. You are supporting our ministries within the congregation, in the local area and in Haiti.
God is with us and will help us prevail in this crisis. We find great comfort and peace in Jesus' words in St. John's Gospel, Chapter 14 verse 1: "Let not your hearts be troubled; believe in God, believe also in me." May God bless you and keep you and your loved ones safe and healthy.
In Christ,
 The Rev. Kenneth L. Chumbley, Rector
Henry Foster, Senior Warden
Nancy Hopkins, Junior Warden
Contacting the Church Office, Office Closed by City Ordinance
Dear members of the parish,
The Church staff will be working from home the majority of the time. For now, we are closed due to the Springfield Stay at home ordinance. If you need to contact the church staff and we are not in the church office, please call:
Franz Ginsberg, Administrative Assistant  (417) 866-5133 office, (417) 298-2185 cell, frontoffice@christepiscopalchurch.com
Sheila McGinn, Parish Administrator (417) 818-8803, sheila@christepiscopalchurch.com
The Rev. Mark W. Ohlemeier, Assistant Rector (785) 220-5528, mark@christepiscopalchurch.com
The Rev. Kenneth L. Chumbley, Rector (417) 496-6339, ken@christepiscopalchurch.com
Each night, we will have a live evening prayer service on Facebook at 5:30 p.m. Please know that the church is here for you, and if you have any pastoral needs please contact us at 417-298-2185.
Christ Episcopal Church Service Videos
You will find our most recent video here each week for those who would like to watch from the safety and comfort of their home. You can view all of our videos on our YouTube Channel by clicking here.
If you don't have a prayer book but would like to follow along, please click here.
The financial responsibilities and obligations of the church are still present during this crisis. Aside from mailing in pledge envelopes and checks, here are several ways in which you can continue to give.
Text the dollar amount you would like to give ($x.xx) to 1 (417) 815-5833 to make a one-time donation (smartphone only).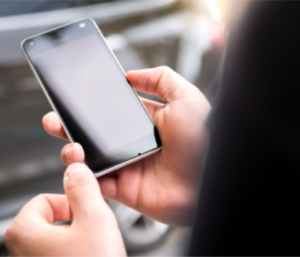 Download the "EasyTithe Giving" App from the Google Play or Apple Store. With this app, you can make a one-time donation or a recurring donation. Our church is Christ Episcopal Church, and the zip code is 65806-2419 (must be exact). Some members have reported issues with this app on iOS (Apple phones).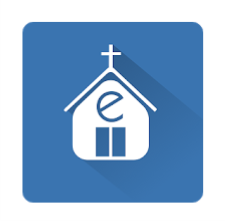 Donating online is both simple and secure using our easyTithe portal. From this portal, you can make a one-time donation, or create an account to set up a recurring donation. For questions on how you can give, please contact our Parish Administrator, Sheila McGinn, at 866-5133 or sheila@christepiscopalchurch.com.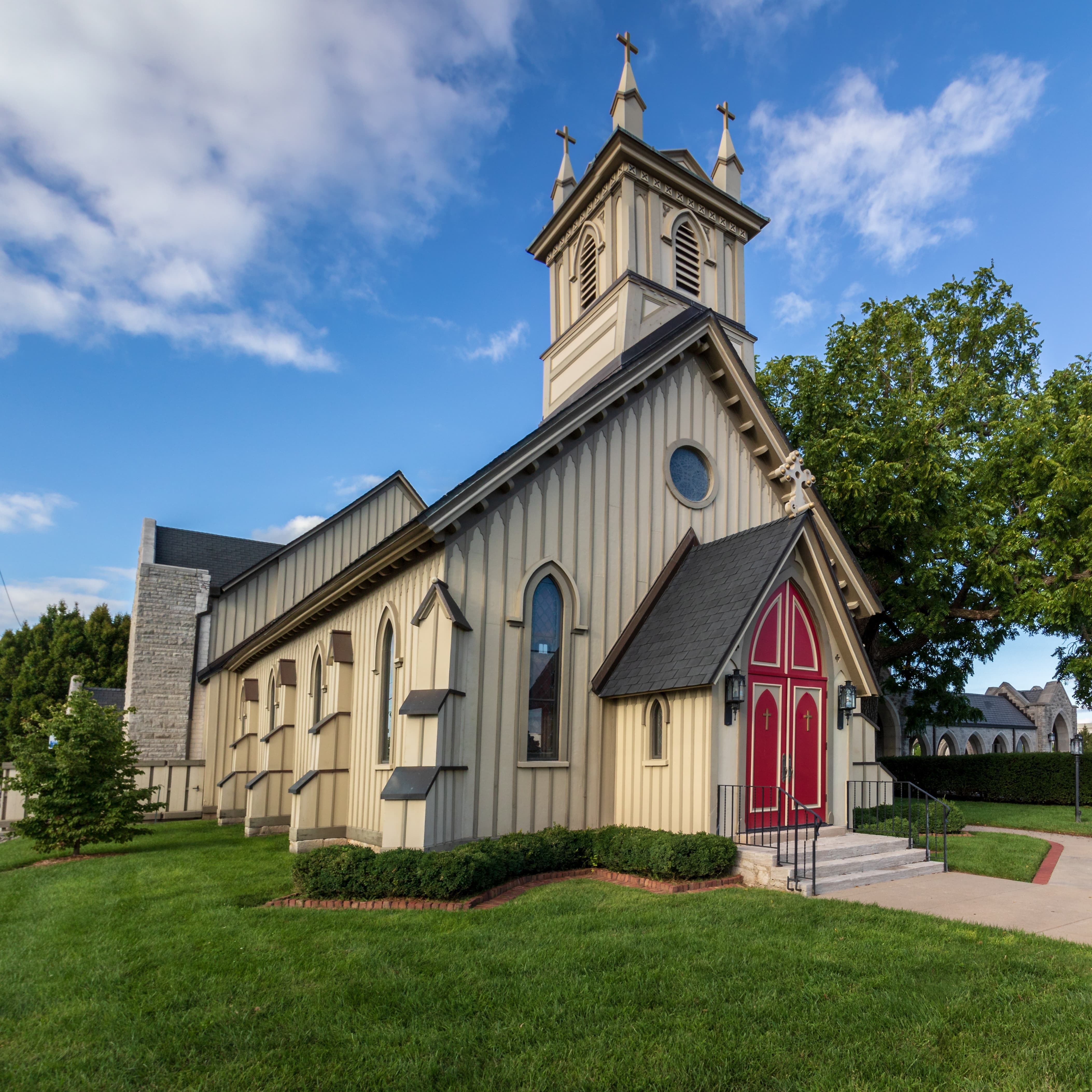 REGULAR VIRTUAL WORSHIP SCHEDULE
Evening Prayer: Each evening at 5:30 p.m. live on our Facebook page.
Holy Eucharist/Ante-Communion: Each Sunday at 10 a.m. on YouTube, Facebook, and here on our homepage.
601 East Walnut Street
Springfield, Missouri
CHRIST CHURCH WELCOMES YOU
Christ Episcopal Church Welcomes All People.
We welcome you to participate fully in worship, fellowship, and service opportunities – regardless of your race, age, sex, national origin, marital or family status, disability, sexual orientation, gender identity, socioeconomic status, level of education, religious background, or political viewpoint. Regardless of your background or identity, we believe that you are made in the image of God, and we are excited to welcome you to Christ Episcopal Church.
UPCOMING SPECIAL EVENTS
Please note that as of right now all upcoming special events are currently canceled until further notice.
Adult Forum: On Sunday, May 31, we will discuss a plan of action after reading The Color of Compromise. We invite you join us at 10 a.m. for the planning and discussion. We will be using GoToMeeting, and you can join us by clicking this link https://global.gotomeeting.com/join/606727653 or calling (Toll-Free) 1-866 899-4679 and dial-in access code 606-727-653. Please note that this link and phone number will not work until 10 a.m. Sunday Morning.
Pentecost Sunday: We encourage you to join us in worship on Sunday, May 31 for Pentecost Sunday, and don't forget to wear red!
Reopening Update: If you missed our update on reopening that was mailed and posted to social media recently, you can view it on our homepage here.
Upcoming Hope for Haiti Event: The annual Hope for Haiti 5K event has been moved to a virtual space, which means that folks everywhere can participate! We expect this will be a fun way for families to support the clinic together, but apart! If you would like to participate in this family-friendly event all registration details can be found at: https://www.lightfromlight.me/hopeforhaiti5k/
Sewing Guild Donations: The Christ Church Sewing Guild has delivered over 5,200 masks to the community. In order to keep producing masks, they need more fabric and 1/4 inch elastic. Monetary donations would also be appreciated and would be used to purchase more supplies. If you would like to donate supplies, please call the church office at 417-298-2185 or email frontoffice@christepisocpalchurch.com and let us know ahead of time. If you would like to make a donation, please make a check to Christ Episcopal Church with Sewing Guild in the memo line.
Safe to Sleep Update: Although the staff of the shelter hoped to be able to reopen in June following CDC guidelines, there were not enough volunteers who felt comfortable going back (most of us fall into that higher risk age category). The women who are currently in hotels will be able to remain there through June, while the staff is continuing to work with them on case management and permanent housing, as well as other needs. If you would like to make a donation of items or money to assist during this time, I know either would be most welcome. Please contact me at janem27442@aol.com or 861-2443 for the most current needs. Jane Mellers
Rare Breed has transitioned to distributing sack lunches to youth in need. We will continue to do so until the stay at home order is lifted. If you would like to donate items for sack lunches, we could use any of the following items: Peanut butter and jelly sandwiches, fresh fruit or vegetables (or cups), chips, beef jerky, single-serve tuna with crackers, trail mix, Vienna sausages (pop-top cans), granola bars or any other creative ideas you come up with. For more information, please contact Melissa Hall at mhall5_kpf@sbcglobal.net.
Regular Worship Schedule: With Holy Week behind us, we will return to our regular online worship schedule.
Sunday Ante-Communion Services, Posted each Saturday evening at 7 p.m. to our YouTube channel, Facebook page, and website.
Evening Prayer, live each evening at 5:30 p.m. on our Facebook page.
Reaching the Church Office: You may contact the church office at 866-5133 and leave a voicemail. If no one is available, you can also reach the office by calling (417) 298-2185.
Giving: The needs of the church are still present. If you would like to give, you may continue to send in your pledge envelopes or checks. On our website, you can give online easily through our EasyTithe Giving App, via text message, or by using our easyTithe web portal. These can be found on our homepage or at https://christepiscopalchurch.com/give/.
GoToMeeting: We now have a business-grade GoToMeeting account. GoToMeeting allows anyone to connect to a virtual conference room via smartphone, tablet, PC, Mac, and even landline phone, toll-free. It also allows for video chat. If this is something that you would be interested in using for a meeting, please contact the church office at (417) 298-2185 or email frontoffice@christepisocpalchurch.com.
Email Blasts: If you are not signed up for our email blasts, please do so. Contact the church office at 866-5133 or (417) 298-2185, or email frontoffice@christepiscopalchurch.com. If you have signed up, but are no longer receiving our emails, your email provider might have auto flagged us as spam. Contact us by phone or email and we might be able to help.
Follow the Greene County Health Department: We highly encourage you to visit their website at https://www.springfieldmo.gov/2853/Health. You can also follow them on social media.
Readings for Next Sunday, The First Sunday after Pentecost: Trinity Sunday, June 7, 2020
Genesis 1:1-2:4a
2 Corinthians 13:11-13
Matthew 28:16-20
Psalm 8
The Diocese of West Missouri
The Right Rev. Martin S. Field, Bishop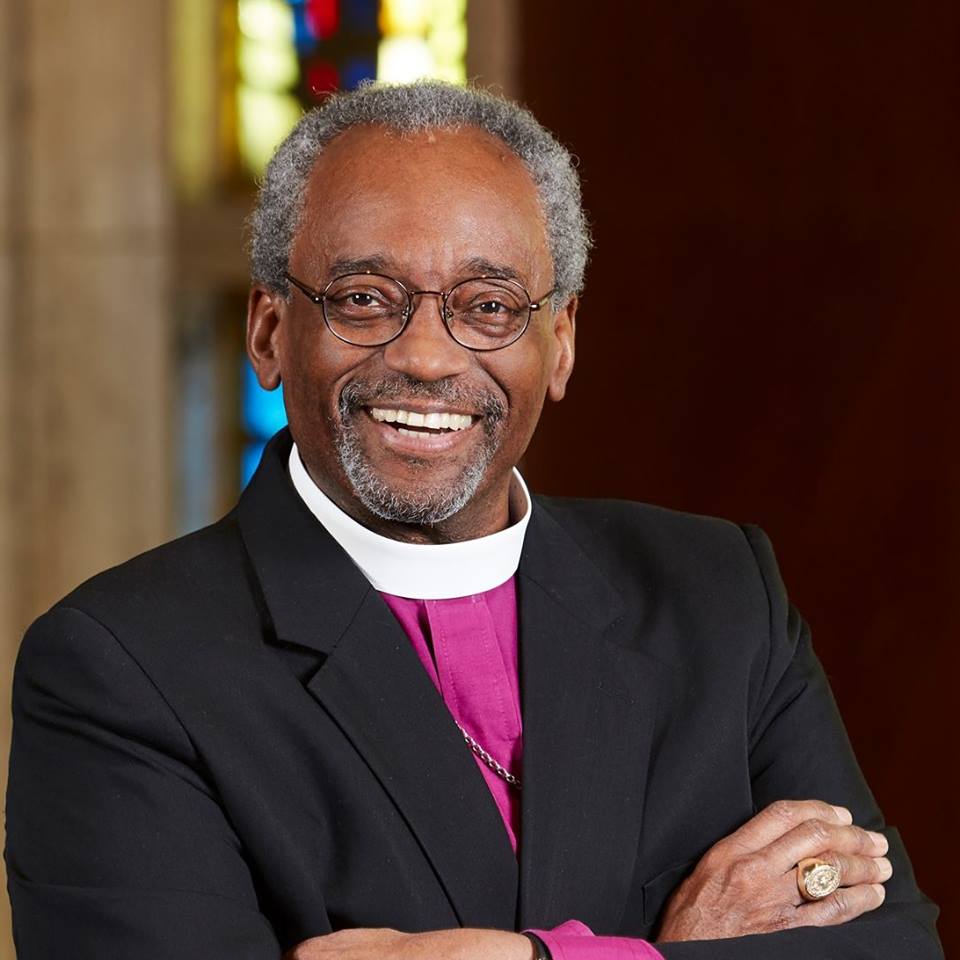 The Episcopal Church
The Most Rev. Michael B. Curry, Presiding Bishop