"It is in giving that we receive."  St. Francis of Assisi
As your Wardens and as children of God, we believe that to be stewards of God's gifts is our calling. We pledge to give to support Christ Church's ministries and mission.
All that we are and all that we have are gifts from God. Our giving expresses our trust in God to provide for us as well as our gratitude for all that God has given us.
Through our giving from the bounty of God's love and blessings, Christ Episcopal Church is able to educate members of all ages in the Christian faith and life, to provide glorious music and liturgy, and to serve our neighbors in need. Throughout the past year, Christ Church has been able to keep us connected by providing the opportunity for worship and prayer on-line and when possible in person. Thanks be to God.
This year we urge you to join us in giving of your time, talent, and treasure. Please prayerfully consider your gift. We ask that you will respond generously as you record your financial gift on your pledge card.
Through our gifts together we will further the mission of Christ Episcopal Church: "To Know Christ, and to Make Christ Known."
Sincerely,
Senior Warden, Mary Chiles       Junior Warden, Nancy Hopkins
It's been a year of change for Christ Church. The challenges we have faced during the pandemic, both personally and as a congregation, have encouraged us to find new ways to be there for one another.
Our ministry is funded through the gifts of its members — your generous offerings given in grace and love. Your support helps fund day-to-day operations and programs that embody who we are, like children and youth activities, outreach services, and music. This year we are asking every member to take part in our annual giving campaign by making a pledge.
This year's giving campaign is about more than our parish budget.  It is also how we, TOGETHER AGAIN… AS ONE, allow generosity to transform us.
You may always fill out a paper pledge card and mail it back, or bring it to the church office. A pledge card was mailed to you on September 27, 2021. If you have not yet received a pledge card, please contact the church office at 866-5133.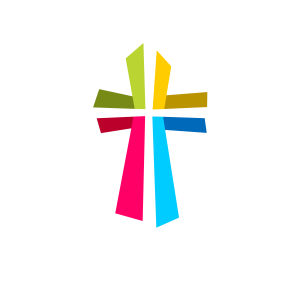 Scan the code to fill out a pledge card online from your smartphone or tablet, or click here to fill out a pledge card.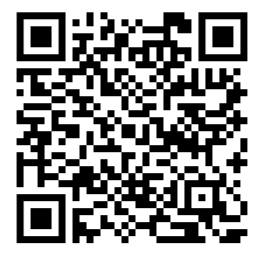 Donating online is both simple and secure using our easyTithe portal below. From this portal, you can make a one-time donation, or create an account to set up a recurring donation. For questions on how you can give, please contact our Parish Administrator, Sheila McGinn, at 866-5133 or sheila@christepiscopalchurch.com.
Additional Ways to Give
You may always leave cash in a numbered pledge envelope or a check in the collection plate during the Sunday services or mail it to the church.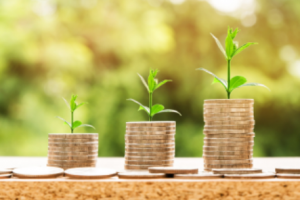 Text the dollar amount you would like to give ($x.xx) to (417) 815-5833 to make a one-time donation (smartphone only).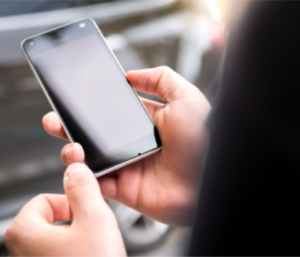 Download the "Church by MinistryOne" App from the Google Play or Apple Store. With this app, you may make a one-time donation or a recurring donation. Search Christ Episcopal Church and look for our address (601 E. Walnut St. Springfield, 65806) and logo.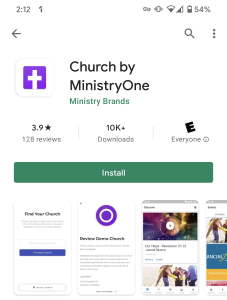 Let's start by talking about what pledging is not. Pledging is not a commitment that must be followed or we will report you to a collection agency. It is an estimate to the best of your ability of the amount of money that you think you can give to the church. We want people to give from their hearts to Christ Church.
We cannot do our work within the community and the world without the financial support needed to operate the church. We need your generous contributions to reach out with our many ministries to meet the needs of our congregation and the community around us. No pledge is too small.
Christ Church is engaged in over 40 programs designed to make a difference in the lives of so many in the community. All of this requires financial support. The "routine" expenses of maintaining the physical church are always present. We provide the dedicated staff with fair compensation and benefits packages. Our budget supports the excellent music and worship programs and Christian education for all—especially children and youth. We also support critical outreach programs, both locally and internationally.
Each year, the vestry of Christ Episcopal Church plans the budget and evaluates each expense in light of the Church's vision to "grow as a thriving community in the heart of Springfield, recognized for ministry to our congregation, community, and world."
Birthday Club is a fun way for all members of the congregation to be part of the Christ Episcopal Church Foundation. Our Foundation is a long-term resource to help the church serve its multiple missions, both in the present, and in the future. The idea is simple: for each year you've aged, make a $1.00 contribution to the foundation. Ten percent of all Birthday Club Funds go directly to our Haiti mission, so our youngest members can take pride in their participation and learn about making an impact on the world. Please make checks payable to Christ Episcopal Church Foundation and add "Birthday Club" to the memo line.