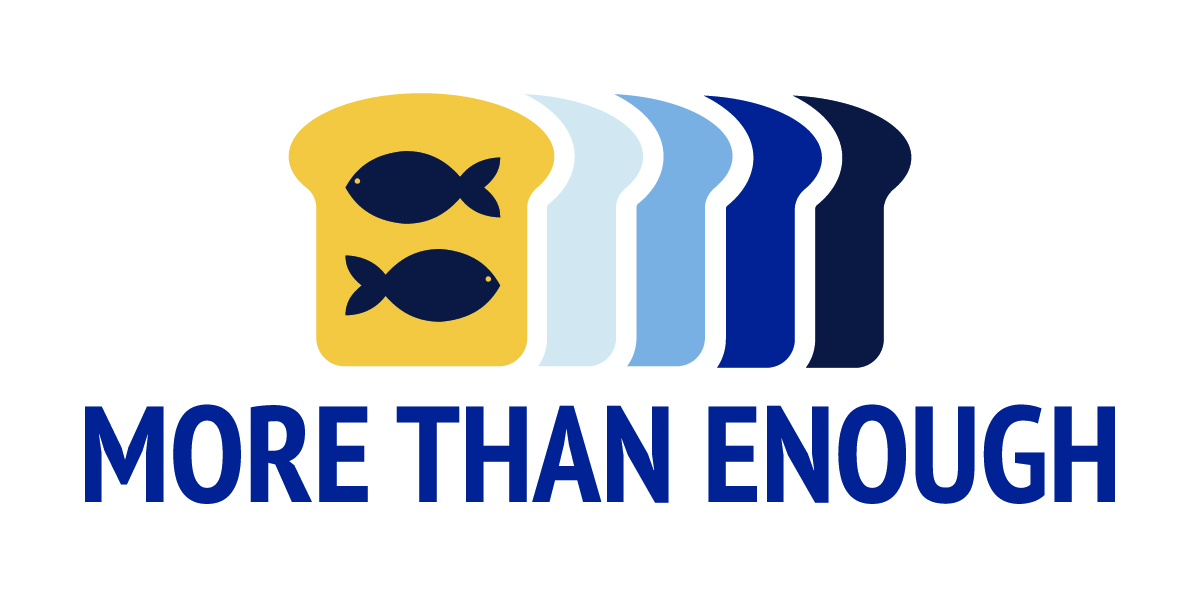 And taking the five loaves and the two fish, he looked up to heaven, and blessed and broke them, and gave them to the disciples to set before the crowd.  And all ate and were filled. What was left over was gathered up, twelve baskets of broken pieces. Luke 9:16-17, NRSV
Dear Friends,
Grace and peace be with you!  I offer you this Christian greeting, recognizing the journey we've experienced at Christ Episcopal Church during our most recent past.
The departure of long-standing and beloved clergy; challenges and changes with an absence of leadership; the COVID pandemic and the distancing that has been required of us as a faith community has all contributed to two years of disruption, confusion, and disappointment … but, also, joy!
As we emerge from this period of disruption and isolation, we have felt the pain and frustrations of distance, diminished resources, and our ability to connect in the ways to which we are accustomed.      However, as we take inventory of our spiritual resources; the strength of our community; and our capacity for generosity, we realize that there is now, and always has been More Than Enough.
And, so … let us be joyful in that awareness as friends and newcomers are now returning to church; a spirit of renewal and optimism is present; outreach ministries have resumed; the gospel of Jesus Christ is being proclaimed; an Interim Rector is in place, and a search and call process will soon begin for a new priest to lead us into our Christian future.
You and each participant in our common life together must be thanked.  Your prayers, presence, gifts, service and witness are the reason Christ Church exists.  Each week, scores of people are blessed by the ministries of this church and its members, thanks to you.  YOU, all of you, make these blessings possible.
And, with this, of course, we recognize that God is the origin of our many gifts.  Indeed, we have been blessed with More than Enough, the phrase and theme that will lead us into this year's giving and stewardship season which will focus our attention on the miracle of sharing … the ways in which our means meet the needs of the world; the ways in which we respond to the Gospel; the ways in which we sustain our community.
During the next several weeks, you will have an opportunity to consider your gifts and to reflect prayerfully about your personal stewardship and your relationship with God.  Please take time to think about and recognize the abundant gifts you have received, for it is, indeed, true that our blessings have been More Than Enough to further God's work at Christ Church and the world.  Thank you!
In Abundant Gratitude,
Fr. Ron Keel +
You may always fill out a paper pledge card and mail it back, or bring it to the church office. A pledge cards for the 2023 campaign will be mailed on September 29, 2022. If you need a pledge card, please contact the church office at 866-5133 or email our Parish Administrator, Sheila McGinn.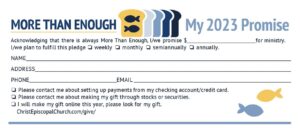 Scan the code to fill out a pledge card online from your smartphone or tablet, or click here to fill out a pledge card.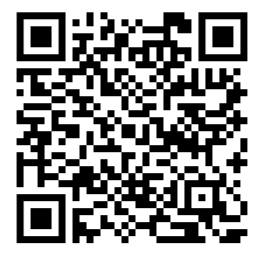 Donating online is both simple and secure using our easyTithe portal below. From this portal, you can make a one-time donation, or create an account to set up a recurring donation. For questions on how you can give, please contact our Parish Administrator, Sheila McGinn, at 866-5133 or sheila@christepiscopalchurch.com.
Download the "Church by MinistryOne" App from the Google Play or Apple Store. With this app, you may make a one-time donation or a recurring donation. Search Christ Episcopal Church and look for our address (601 E. Walnut St. Springfield, 65806) and logo.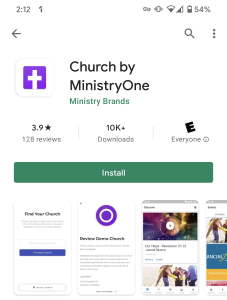 Let's start by talking about what pledging is not. Pledging is not a commitment that must be followed or we will report you to a collection agency. It is an estimate to the best of your ability of the amount of money that you think you can give to the church. We want people to give from their hearts to Christ Church.
We cannot do our work within the community and the world without the financial support needed to operate the church. We need your generous contributions to reach out with our many ministries to meet the needs of our congregation and the community around us. No pledge is too small.
Christ Church is engaged in over 40 programs designed to make a difference in the lives of so many in the community. All of this requires financial support. The "routine" expenses of maintaining the physical church are always present. We provide the dedicated staff with fair compensation and benefits packages. Our budget supports the excellent music and worship programs and Christian education for all—especially children and youth. We also support critical outreach programs, both locally and internationally.
Each year, the vestry of Christ Episcopal Church plans the budget and evaluates each expense in light of the Church's vision to "grow as a thriving community in the heart of Springfield, recognized for ministry to our congregation, community, and world."
Birthday Club is a fun way for all members of the congregation to be part of the Christ Episcopal Church Foundation. Our Foundation is a long-term resource to help the church serve its multiple missions, both in the present, and in the future. The idea is simple: for each year you've aged, make a $1.00 contribution to the foundation. Ten percent of all Birthday Club Funds go directly to our Haiti mission, so our youngest members can take pride in their participation and learn about making an impact on the world. Please make checks payable to Christ Episcopal Church Foundation and add "Birthday Club" to the memo line.